Lower School Faculty & Staff
We are grateful for our incredibly passionate, dedicated faculty at Haddonfield Friends School.
Read on to learn why our teachers are an important part of our learning community.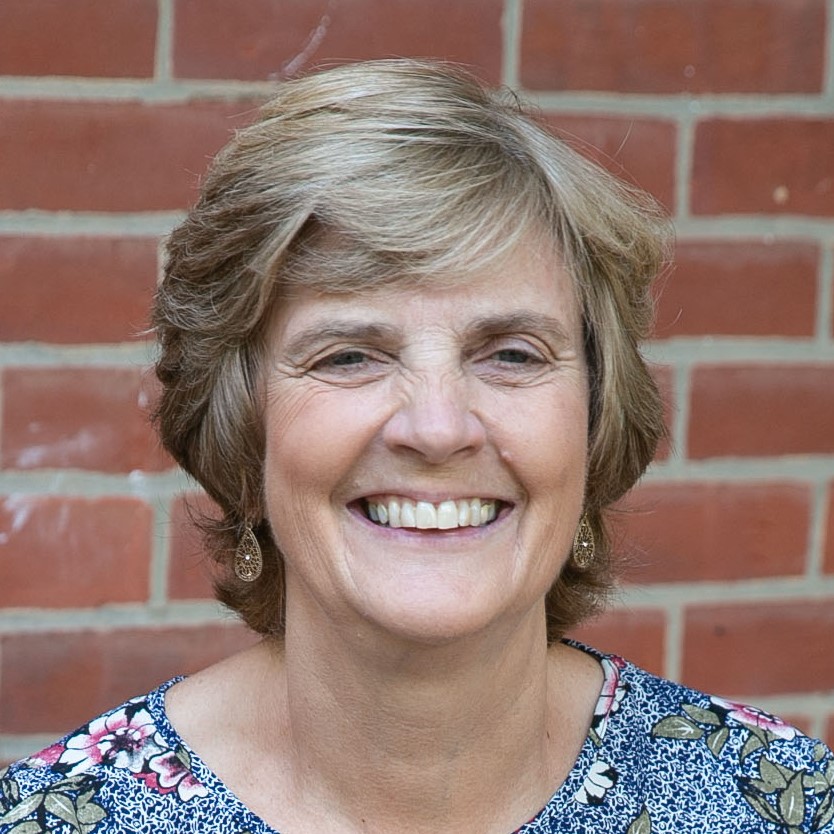 Tr. Marietta (Hanigan), Kindergarten
Bio
In addition to teaching, I enjoy being a puppy raiser for Canine Companions. You can find the puppy training at school, every day throughout the school year. The puppies arrive at eight weeks of age and stay until 18 months when they are returned for advanced training. Not only do I enjoy raising puppies in the classroom, I also enjoy raising Monarch Butterflies. Last year alone, our kindergarten raised and released over 200 butterflies.
Teaching Experience
Haddonfield Friends School, 1988 to present
Additional Experience & Skills
Columbia University Teachers College, summer class
Education
Rutgers University: Teaching Certificate
Villanova University: B.S. Economics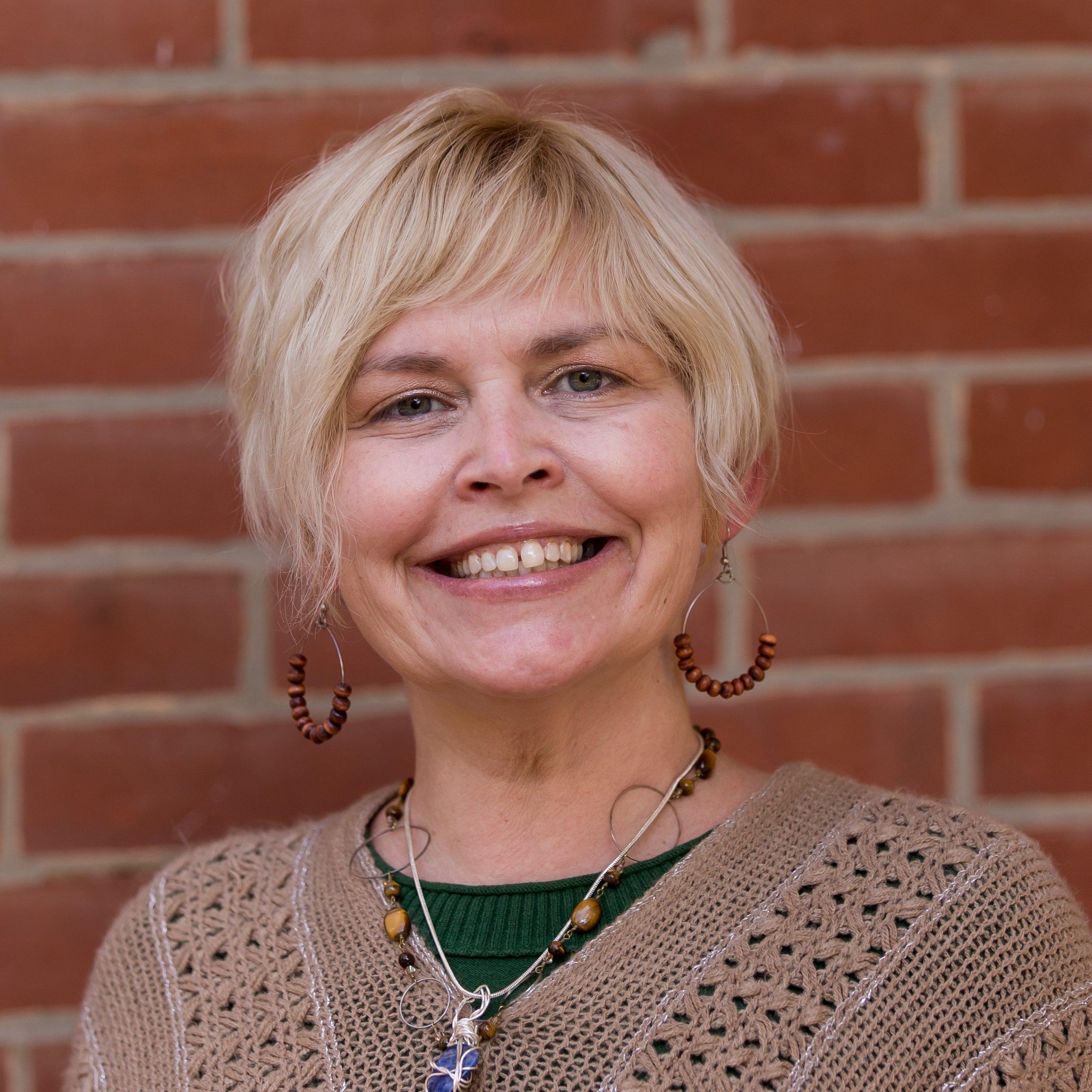 Tr. Ellen (Smyth), Kindergarten
Bio
I am very grateful to be an educator and parent in the HFS community.  I admire the freedom the students are given to be creative, confident, and enthusiastic learners.  I value our interactions, lessons, questions, stories and successes, both big and small. It is magical to see through the eyes of a child.  I am truly lucky to be a teacher at such a unique school.  I spend my personal time enjoying adventures and experiences with my lovely daughter Mia, who is a  student in our community.  We both love being part of HFS.
Teaching Experience
HFS Swallotwails Teacher
Haddonfield Friends School: Kindergarten Assistant Full Day, 2014-15
HFS Kindergarten Assistant Half Day, 2013-14
HFS Substitute Teacher for various grades, 2012-13
Apple Tree Academy, Willingboro, NJ:  1st grade Teacher; 1st/2nd grades (combined) Teacher
Primary Colors, Willingboro, NJ:  Kindergarten Teacher
Education
Rowan University: BA Elementary Education/Fine Art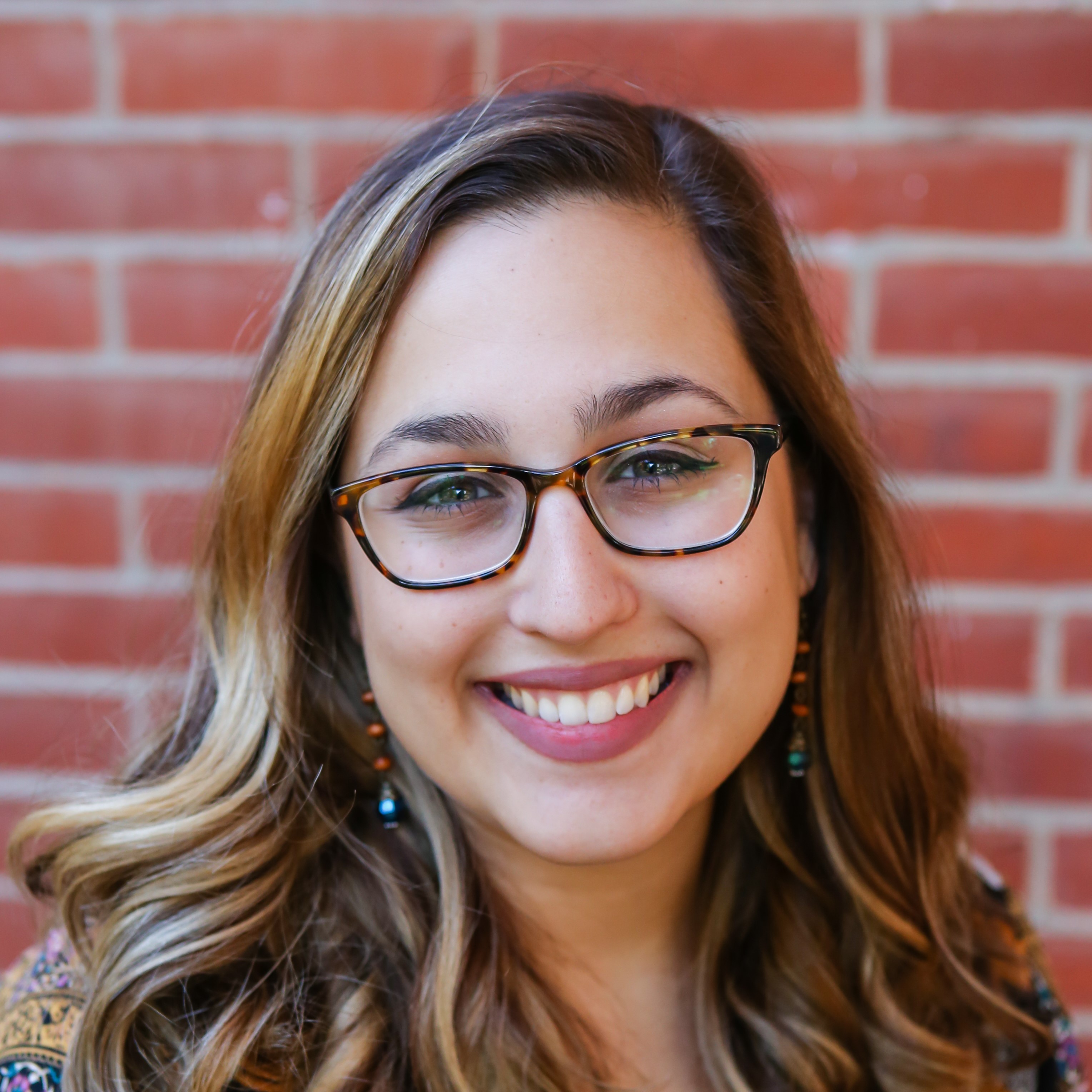 Tr. Alexa (Simone), Kindergarten
Bio
I am very excited to be teaching at Haddonfield Friends School.  I am currently pursuing my Masters in Early Childhood Education at Montclair State University and have a true passion for working with children and inspiring them to have a lifelong love of learning.  I incorporate my background in theatre and art through movement and creativity into our daily activities.  I also feel the Early Childhood classroom should focus on the whole child, and be a place where we begin to think about who we are and who we want to be in the world. I do focus on education in the classroom, but also foster a love for community, culture, and curiosity.  My favorite thing to do in my spare time is volunteer for Camp Cranium, a camp for children with traumatic brain injuries. I also enjoy various art activities, writing, playing the ukulele, practicing yoga, and hanging out with my dog.
Teaching Experience
Bright Beginnings Academy: Pre-School Teacher
Substitute Teacher: Washington Township and Glassboro School District
YMCA Summer Art Program
Additional Experience & Skills
Volunteer: Camp Cranium (Programming/ Head of Art Planning), Virtua Hospital (Pediatrics Child Life Volunteer)
Children's Art Room Director: The Village of Four Seasons, Children's Art Specialist: YMCA Gloucester County
Children's Theatre Staff: MainStage Center for the Arts
Education
Montclair State University: P-3 Alternate Route Program, M.A.T. in Early Childhood Education Candidate
Temple University: Additional graduate coursework in child development and developmentally appropriate practice
Rowan College at Gloucester County: Additional coursework in child development
Arcadia University: BFA Acting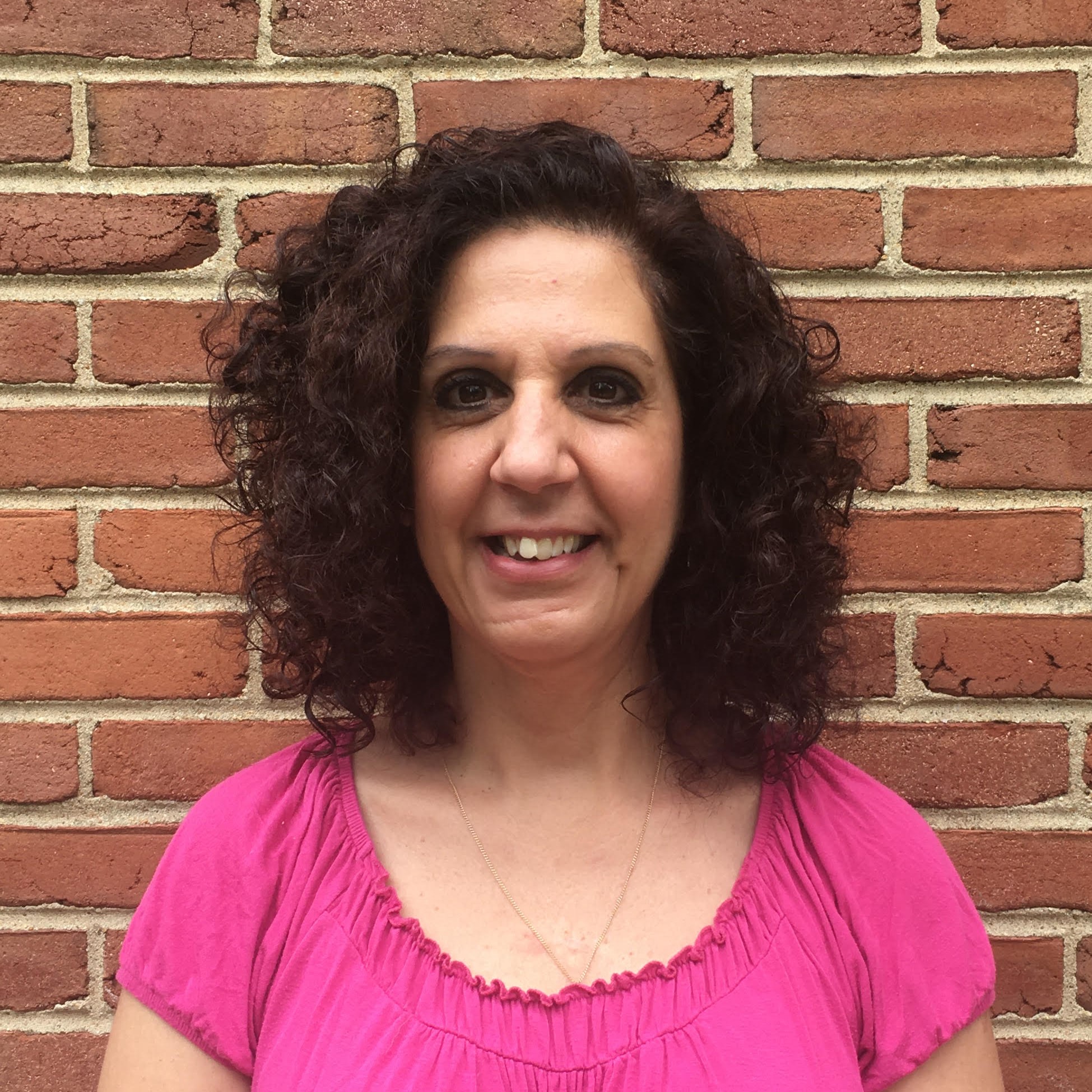 Tr. Barbara (Good) Kindergarten
Bio
I am happy to be joining the staff at HFS. I thoroughly enjoyed my experience as a counselor at the HFS Summer Camp this summer. Prior to that experience, I was a Preschool and Kindergarten Assistant Teacher, and facilitated the Before and Aftercare Program at Resurrection School in Cherry Hill for 18 years. I enjoy working with children and find it very rewarding to be a part of each child's growth academically and socially throughout the school year.
My family is very important to me. I enjoy family dinners and spending time together on the weekends. Autumn is my absolute favorite season. I love all the bright colors and the wonderful smell of hot apple cider and cinnamon on a brisk fall day.
Teaching Experience
2003-2017 Teacher Assistant Preschool Resurrection Catholic (formally St. Peter Celestine)
2017-2021 Teacher Assistant Kindergarten Resurrection Catholic
2013-2021 Before and After Care Program Resurrection Catholic
Additional Experience & Skills
2021 HFS Summer Camp Counselor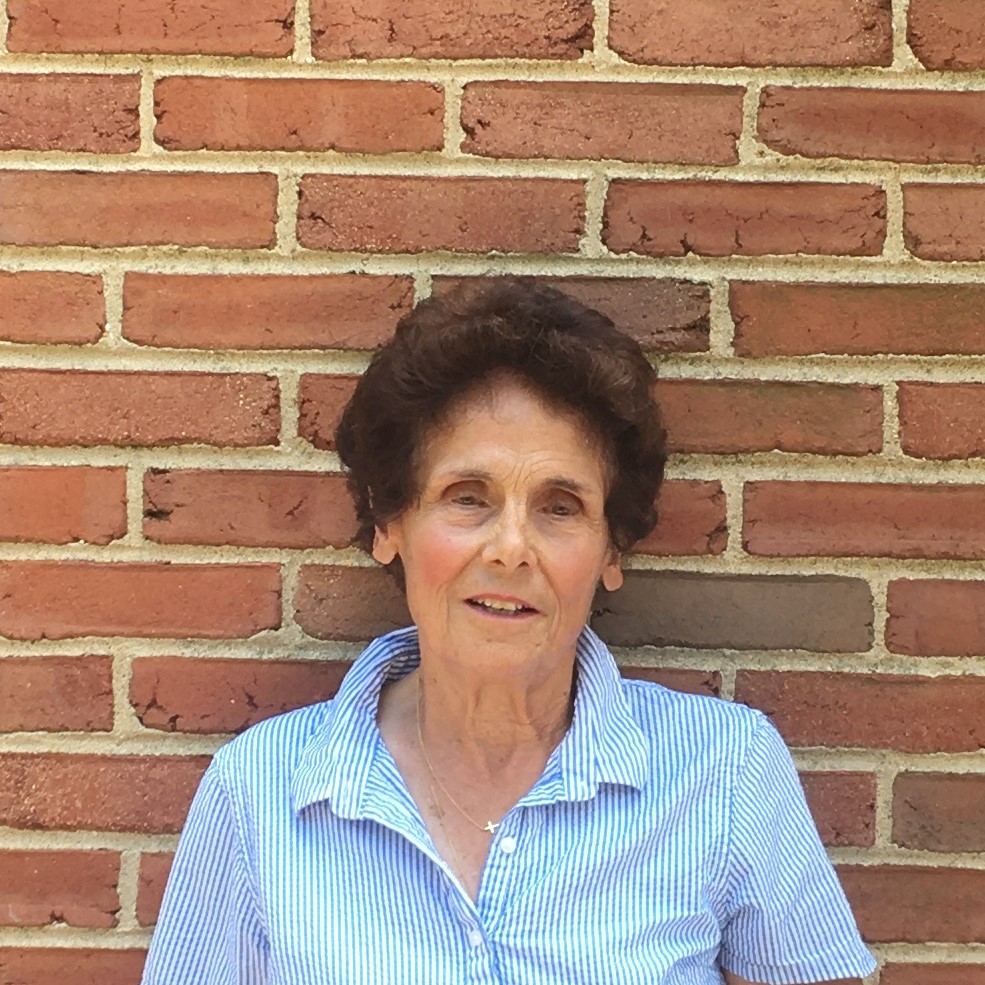 Tr. Marie (Rossi), Kindergarten
Bio
I have been a part of the HFS Community for 10 wonderful years. During that time I have had experience working with all of the students from the ECC through middle school in the Extended Day Program, as a substitute teacher, Summer Camp Counselor, and classroom assistant. I'm organized, flexible, and fun loving, and enjoy problem solving, creative thinking, and helping students in their various activities. I'm looking forward to another wonderful year at HFS.
Teaching Experience
HFS Extended Day Staff (Before/After Care)
HFS Main Office Assistant
Substitute Teacher
Summer Camp Counselor
Kindergarten Assistant

Additional Experience & Skills
Supervisor and training coordinator in the corporate sector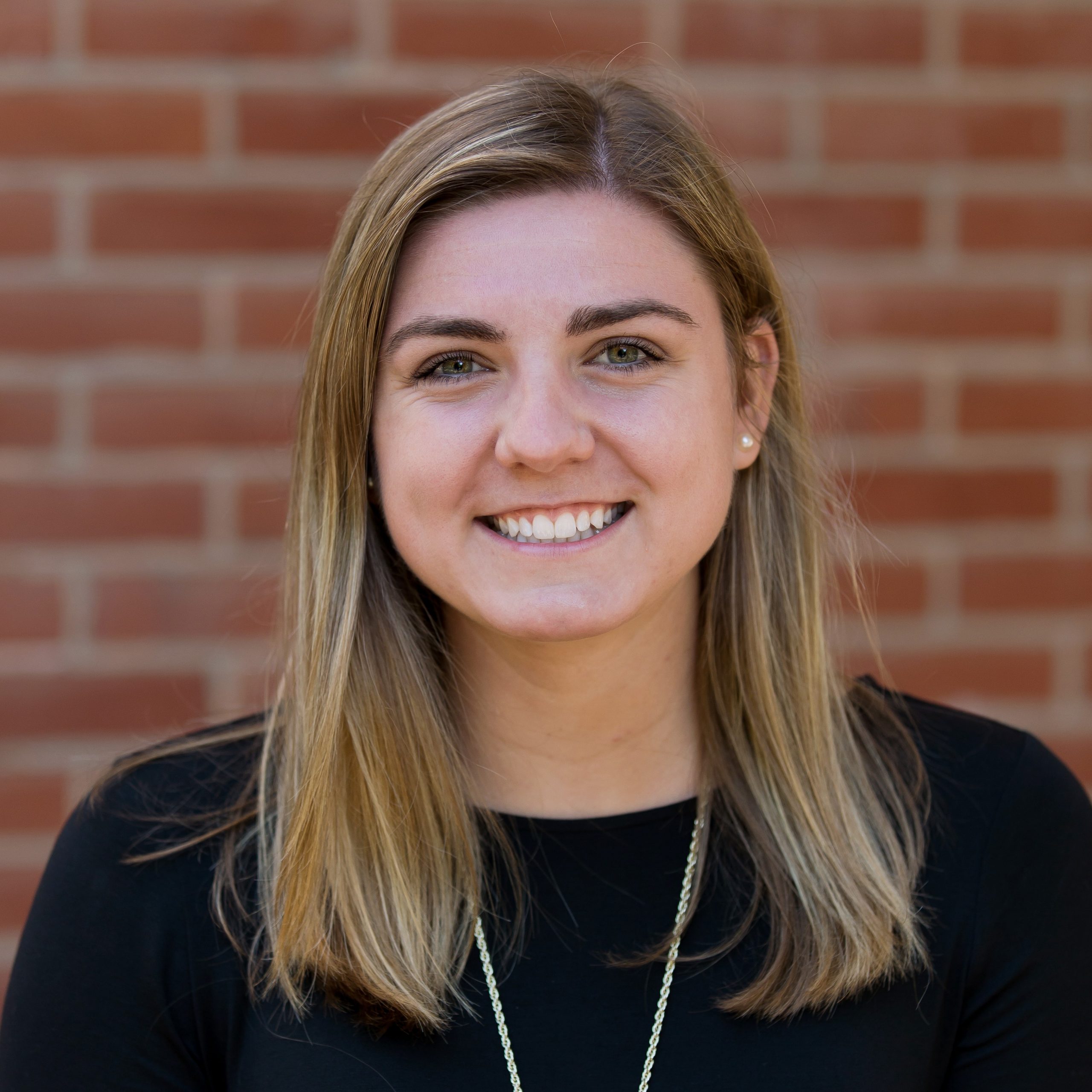 Tr. Alaina (Shivers), 1st Grade
Bio
I am thankful to be a Friends school alum and I am so excited to have the opportunity to begin my teaching career at HFS! After completing my 5 year Master's program in Virginia, I decided to come home to New Jersey to start teaching. I have a passion for working with children and have wanted to be a teacher since I was in kindergarten. I strive to build trust and relationships with each student and create a classroom community where everyone that walks in feels welcomed and accepted. In my spare time, I enjoy going to the beach, riding my bike, hiking and being with my family and friends.
Teaching Experience
Assistant teacher at Moorestown Friends Summer Scholars Camp, 3 years 
Intern at Larc School, 2015 
Completed my student teaching in Stafford County, VA during my Master's program
Additional Experience & Skills
Played division 3 field hockey at the University of Mary Washington 
Coached middle school lacrosse and high school field hockey, 4 years 
Education
University of Mary Washington: Bachelor of Science in Psychology 
University of Mary Washington: Master of Science in Elementary Education

Specialization in Literacy, PK-6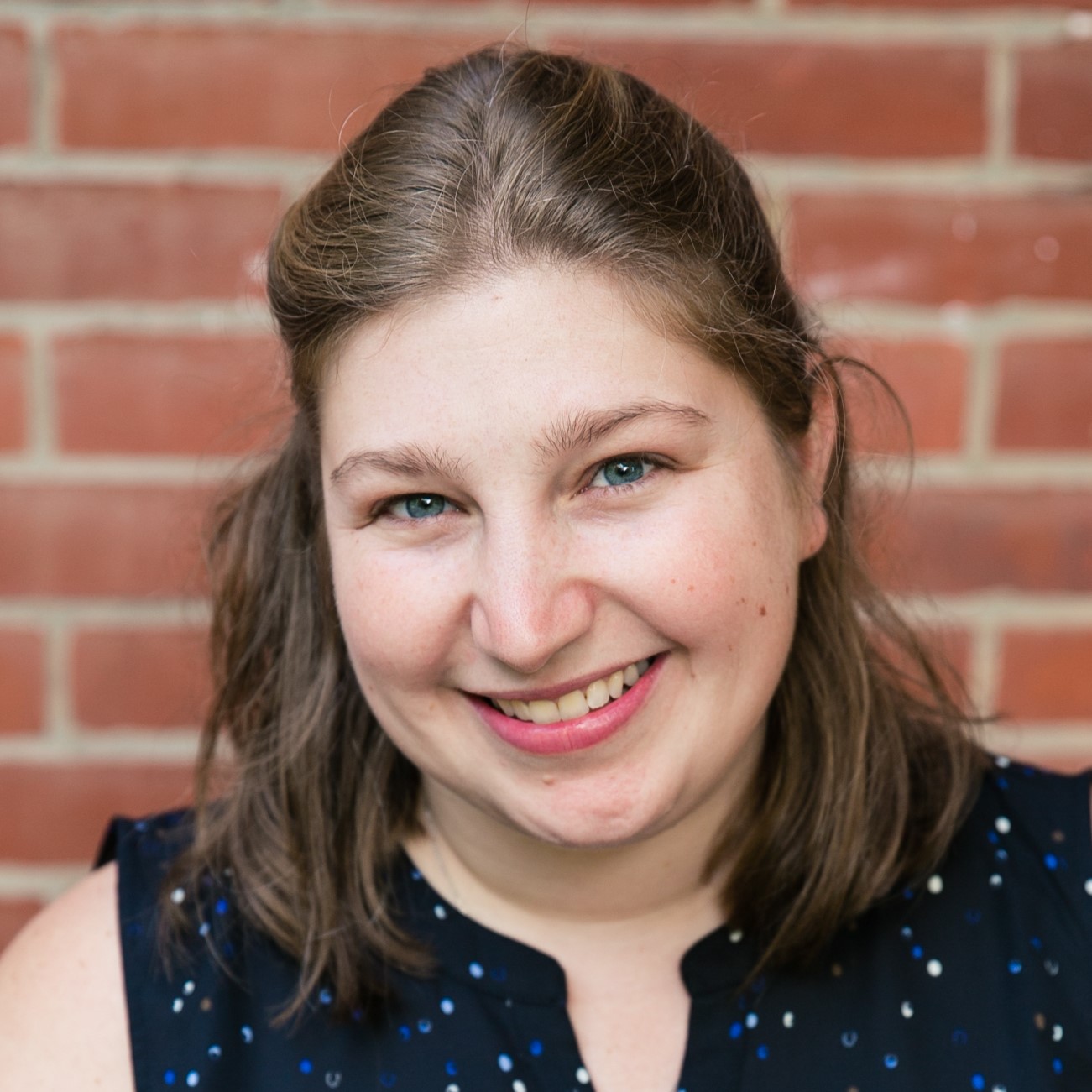 Tr. Emily (Vendrick) 1st Grade
Bio
I joined the HFS community ten years ago as a lower school teacher, and I am thrilled to teach first grade this year. Every day is an adventure, and I love to share the joy of discovery with my students as they explore the world around them and grow as readers, writers, mathematicians, artists, musicians, scientists, historians, engineers, and critical thinkers. Prior to HFS, I student-taught in Allentown, PA and London, England and gained invaluable experience teaching K-4th grade students in Philadelphia. I also taught English at a summer camp in China and earned my master's degree in reading. As an alumna of HFS, my mother shared fond memories while I was growing up; her pre-K-6th grade experience provided her with a strong academic foundation, life-long friendships, Quaker values, and confidence. I too am thankful to be part of such a close-knit, caring community and that my daughter is a student at HFS, creating her own memories to treasure. We live with my husband, Chris, and our two tabby cats. In my spare time, I enjoy being outside, writing children's fiction, visiting the library, and spending time with family at the shore.
Teaching Experience
Student Teaching: The Soho Parish School in London, England and Ritter Elementary School in Allentown, PA
Independence Charter School, K-4th grades
New Oriental Language School (ages 6-11) in Yangzhou, China
Haddonfield Friend School, 2nd grade
Haddon Township School District, reading interventionist 
Additional Experience & Skills
The Honickman Learning Center, Reading Specialist Intern 
Orton Gillingham training (Institute for Multisensory Education, comprehensive) 
Facilitator of creative writing workshops for children
Education
Gwynedd-Mercy College: Master of Science in Reading
Moravian College: Bachelor of Arts in English
Moravian College: Pennsylvania Instructional II and New Jersey Teacher Certification in Elementary Education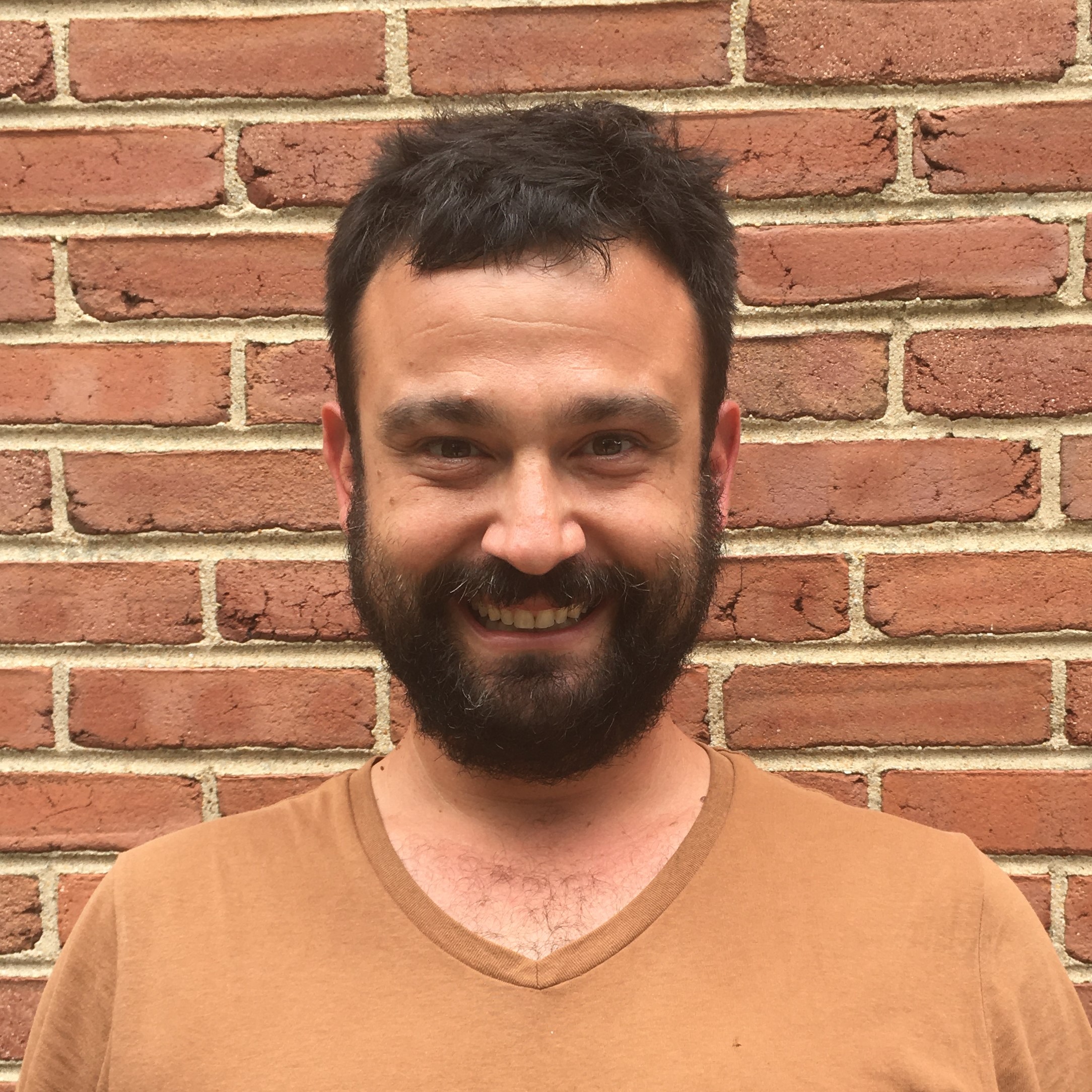 Tr. Jacob (Kerner), 1st grade
Bio
Hello! My name is Jacob Laliberte-Kerner and I am thrilled to be joining the HFS community! My partner Lindsay, young son Elliot, and I live in Moorestown NJ and are so happy to have found such a delightful community to join and with which to grow. We love exploring outdoors and spending time in nature, reading and telling stories, watching muppet movies, working in our ever-expanding garden, visiting science and art exhibitions and museums, biking, and finding great places both to try new foods from around the world and to eat pizza and drink coffee.

A graduate of Carolina Friends School in Durham North Carolina, my practice as a teacher today is rooted in my own Quaker education. I learned the intrinsic value of my own curiosity and the joy at discovery, as well as the power inherent in a community where each person is valued and all voices are heard. I graduated with BA from Franklin and Marshall college in Lancaster PA in 2006 and moved to Washington DC where I pursued my interest in child development, teaching, and the arts at the Smithsonian Early Enrichment Center. Using the Smithsonian collection as our classroom, I honed my interest in and curiosity about the role of creativity in early education. In 2009 I moved to West Philadelphia to pursue my MSeD in Reading/Writing/Literacy/Arts at the Upenn Graduate School of Education – which set me up well for bringing social advocacy, literacy/arts specialization, and more than 10 years working with children, families and other educators in the preschool, Kindergarten, and elementary grades. As a teacher joining the HFS community, I strive to bring my love of the process of art and creation, the qualitative and quantitative methods of studying the world, and the power of storytelling into the 1st grade classrooms and school community in general!
Teaching Experience
Assistant preschool teacher at Smithsonian Early Enrichment Center 2007-2009
Completed student teaching at Lea and Hunter Elementary schools, School District of Philadelphia 2009-2011
Lead preschool teacher at the Parent Infant Center 2011-2017
Teacher mentor for early learning and school age programs at the Parent Infant Center 2017-2018
Preschool program coordinator at the Parent Infant Center 2018-2021

Additional Experience & Skills
Creative arts workshop teacher at Capitol Hill Arts Workshop Washington DC
Philadelphia Writing Project instructor, Philadelphia PA
Read Imagine Play Create arts and literacy classes at U-city arts league Philadelphia PA
Reading private reading tutor Philadelphia PA
Education
Carolina Friends School, Durham NC
Franklin & Marshall College, Lancaster PA
UPenn Graduate School of Education, Philadelphia PA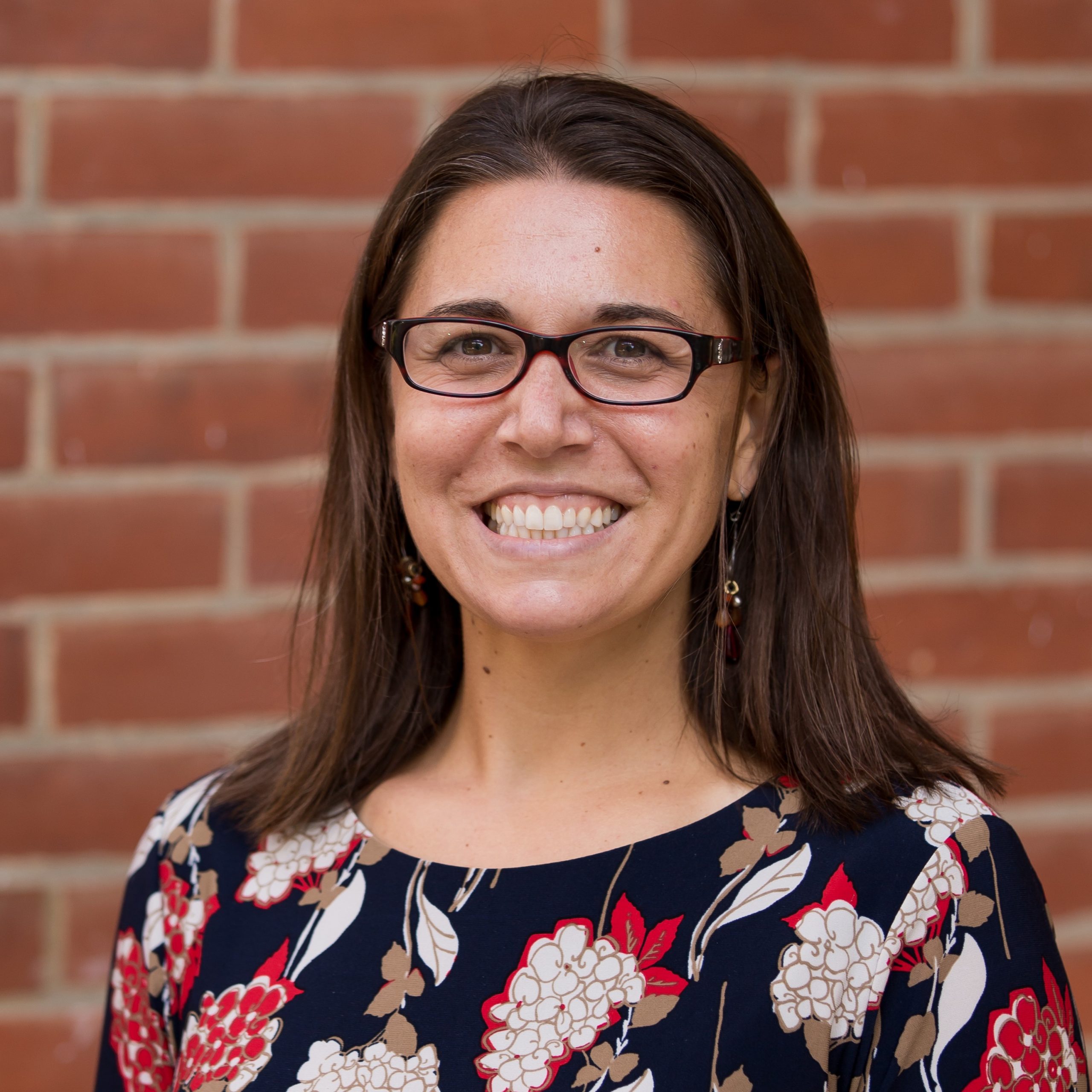 Tr. Kelly (Raveling), 2nd Grade
Bio
I am so excited to be joining the HFS family! My family and I moved to Haddonfield from Princeton, where I was a Lower School teacher for 6 years. I love the energy and joy that Lower School students bring with them each day. I believe in building community and creating a safe space in my classroom that fosters independence, risk taking, and curiosity. 
I live with my husband, Brian, and two children, Claire (4) and Colin (2). I love going on outdoor adventures with my family, running, yoga, and taking time to relax, as my kiddos sure do keep me busy!
Teaching Experience
Stuart Country Day School of the Sacred Heart in Princeton, 6 years
Stevens Cooperative School in Jersey City, 1 year
North Star Elementary in Hockessin, DE, 1 year
Korea International School in Seongnam, South Korea, 3 years
Additional Experience & Skills
Coached Girls on the Run program, 4 years
Played Division III Soccer at Elizabethtown College, 4 years
Education
Elizabethtown College: BS in Elementary Education with a concentration in Special Education
Framingham State University: Masters of Education with a concentration in International Teaching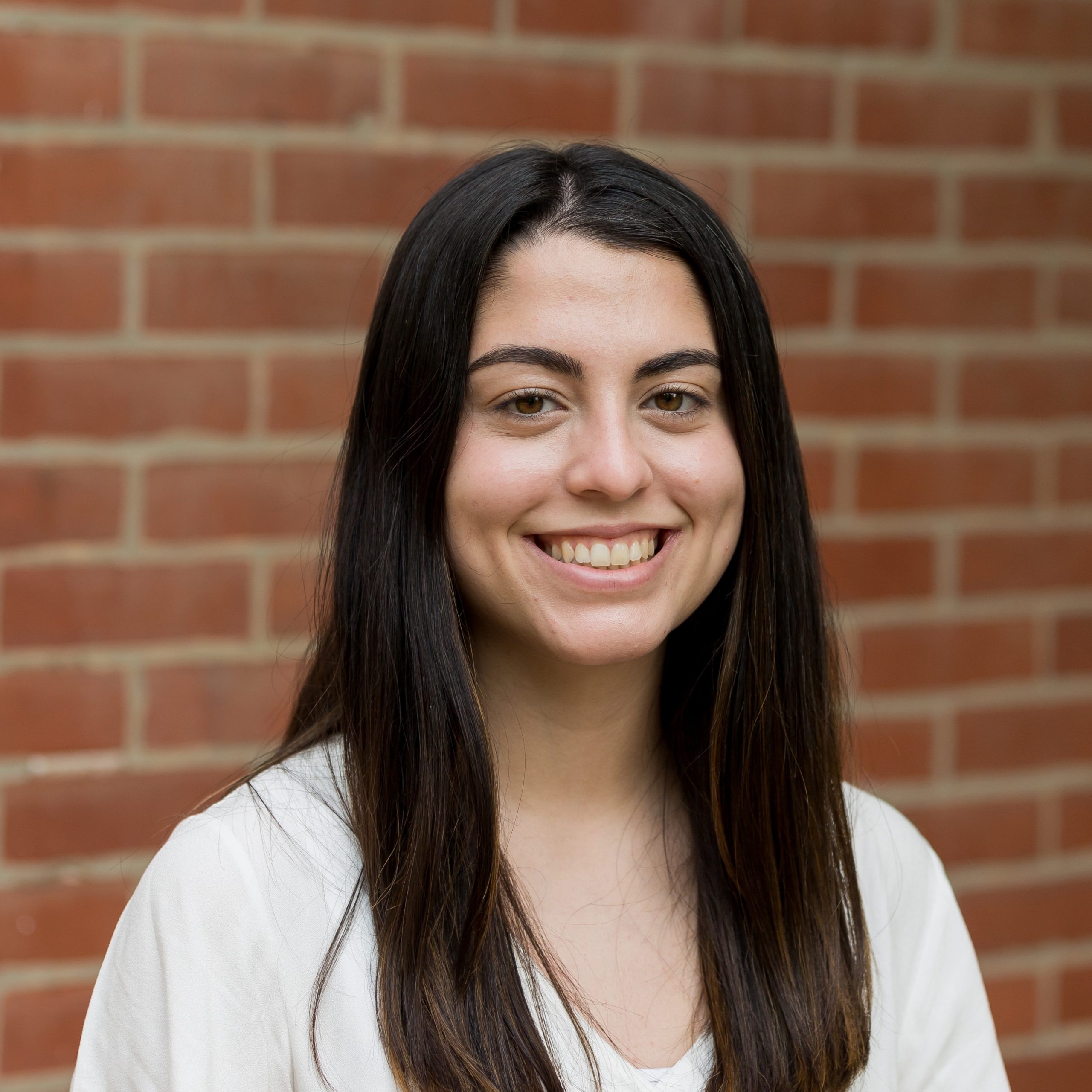 Tr. Annie (Martucci), 2nd Grade
Bio
I am so excited to join the unique and wonderful community here at HFS and connect with these bright young students. I have always had a passion for learning since a young age and knew early on I would love to be a teacher. While earning my Early Childhood Education and Literacy Studies degrees at Rowan University, I became president of a club called Camp Kesem (an organization supporting children affected by a parent's cancer). It was a life-changing experience that allowed me to really connect emotionally with struggling children and learn the importance of love and kindness in a young child's life. I strive to be a caring, compassionate, supportive, and effective teacher for the children here at HFS.
In my spare time I love to go down the shore with my dog, Cookie and my friends and family! I also have experience teaching yoga and love to share that with the students!
Teaching Experience
Clinical Intern at Broad Street Elementary, Gibbstown, NJ (1 year)
Summer Reading Tutor (K-12) at Rowan University (2 years)
Assistant Teacher at SJ Academy summer camp (3 years)
HFS Summer Camp Lead Teacher
HFS Support/Floater teacher

Additional Experience & Skills
Director of Camp Kesem (3 years)
Certified Yoga Instructor
NJ Certified Teacher of Reading (K-12)
 
Education
Bachelor of Arts in Early Childhood Education (P-3), Rowan University
Bachelor of Arts in Literacy Studies (Reading K-12), Rowan University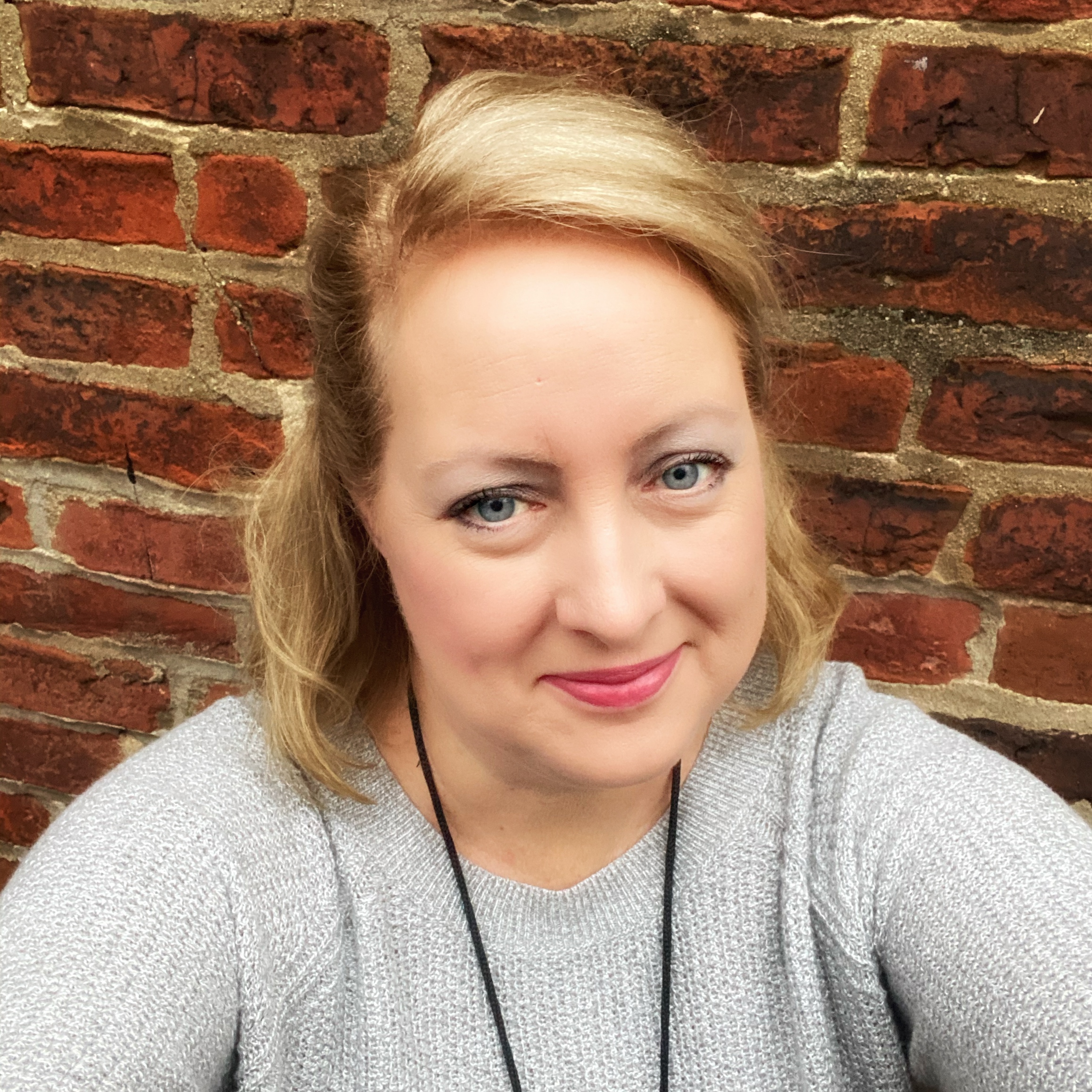 Tr. Heather (McMahon), 3rd grade
Bio
Teaching and interacting with young children are my passions. Sharing ideas, writing stories, problem-solving and coming together as a 'classroom family' are the things that have drawn me to education. I strongly believe that each child brings something extra special into the classroom community of learners. I live in Woolwich Township with my three sons, Jack 22, Will 20, and Ryan 18.  I also have two dogs- Lucky and Teddie. It's a busy household!  During my free time I love to read historical fiction novels and take the dogs to the dog park- Lucky loves to swim!! I also enjoy watching my two youngest sons play baseball.
Teaching Experience
Haddonfield Friends School 3rd Grade (present)
Haddonfield Friends School Kindergarten Teacher, 1 year
Moorestown Friends School Kindergarten Teacher, 5 years
Swedesboro-Woolwich School District Paraprofessional, 1 year
Wilmington Montessori School 4th, 5th, 6th Grade Combined Classroom, 1 year
Logan Township School District Pre-Kindergarten Teacher, 3 years
Additional Experience & Skills
Swedesboro-Woolwich PTO Vice President (3 years)
Member of NAEYC
Education
Bachelor's Degree in Early Childhood Education from University of Delaware
NJ Elementary Education Certificate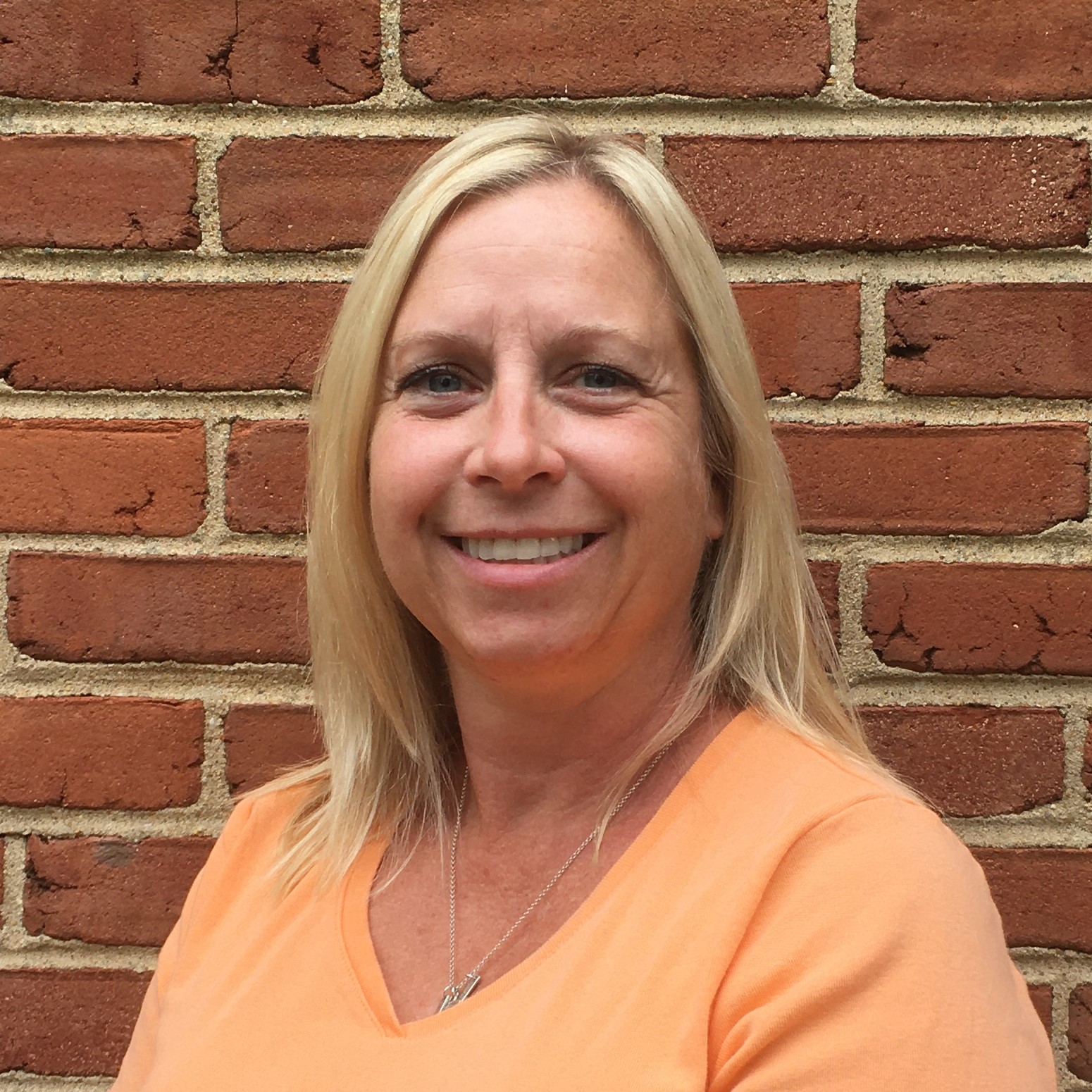 Tr. Megan (Culbertson), 4th grade
Bio
I believe, wholeheartedly, in the power of education especially when every voice is not only heard but respected. It's such a blessing to be teaching at Haddonfield Friends School. I'm so humbled that I am able to spend this time with your incredible children. Children's perspectives are key to better understanding human nature. I believe in the importance of hands-on learning in a joyful environment where we think critically, ask questions and engage in meaningful conversations. I look forward to learning right alongside my students. Together we can do hard things and succeed when we don't think it's possible through hard work and dedication. The sky's the limit and I am looking forward to helping my students soar this year!
I have two pretty fantastic children with whom I enjoy spending time. I enjoy gardening, walking our two dogs, going to the beach or pool in the summer and reading by the fire in the winter. We enjoy hiking and theme parks too.
Teaching Experience
Third grade teacher at Princeton Friends School
Interim Learning Specialist at Doane Academy
First and third grade teacher at Mendham Township School District, NJ
First grade teacher in Westfield School District, NJ
First grade teacher in Hazelwood school District, MO
Additional Experience & Skills
Certified Orton Gillingham Teacher (K-12)
Certified Special Education Volunteer Advocate through SPAN Parent Advocacy Network
Education
Fairleigh Dickinson, NJ – Multisensory Reading Program and Teacher Certification
Marygrove College, Michigan – Masters in the Art of Teaching
Wittenberg University, Ohio – BA in Elementary Education with a concentration in Literature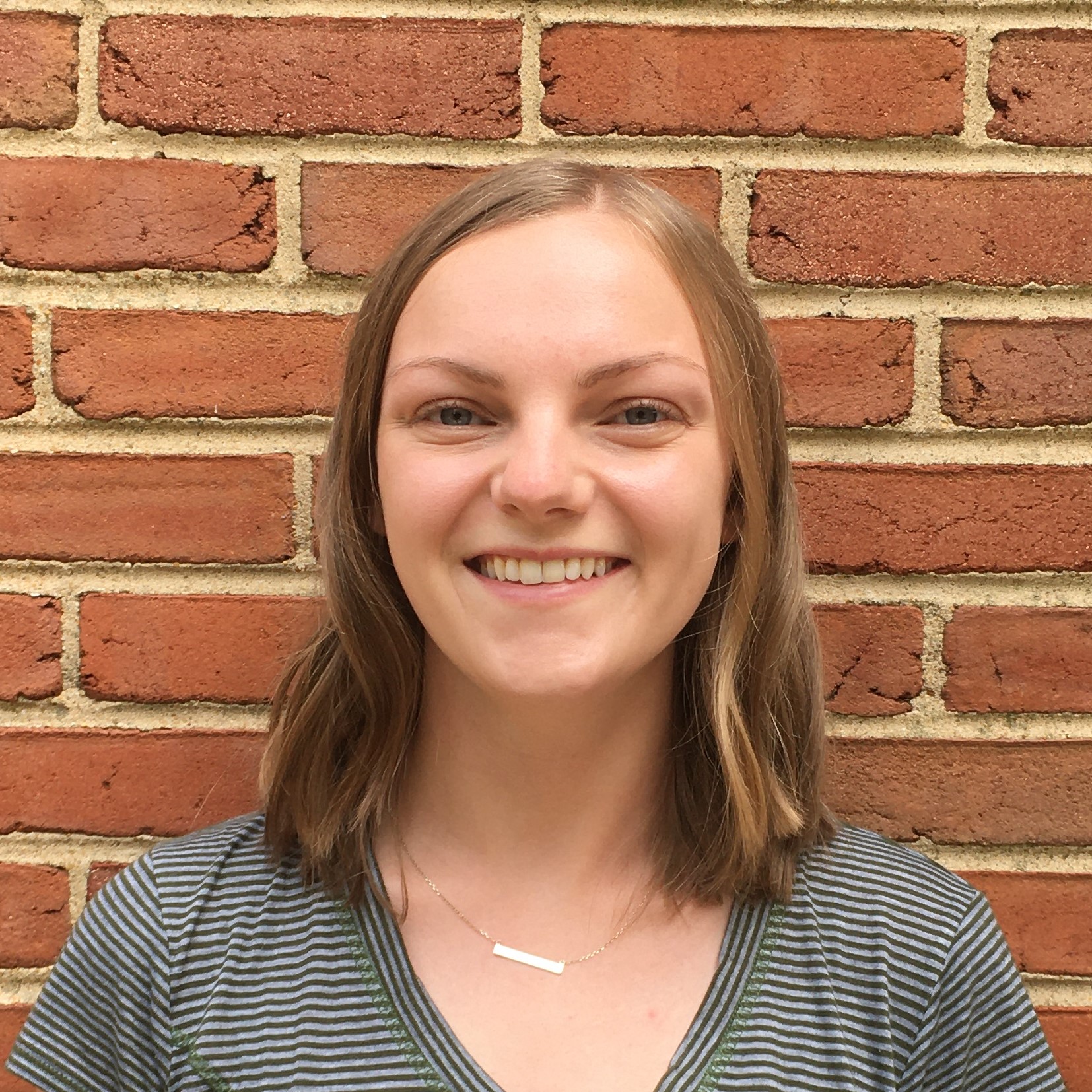 Tr. Lara (Carson), Floating Teacher
Bio
I am so thrilled to be joining the Haddonfield Friends School community! I was first introduced to Quakerism through a service fellowship with University Friends Meeting in Seattle, WA. Here, I developed a deep appreciation for Quaker values and fostered my passion for working with kids as a full-time volunteer at a youth leadership development nonprofit. Most recently, I was a K-12 substitute teacher with Denver Public Schools in Colorado. Being an educator is an incredibly humbling, fulfilling, and inspiring opportunity. Everyday, I am moved by the enthusiasm, imagination, and resilience of young folks. My greatest goal is to honor the unique talents, ideas, experiences, and identities of all students so they feel empowered to access their potential and achieve their dreams.
On weekends, I am pursuing my Master of Education in School and Mental Health Counseling at the University of Pennsylvania, and I can't wait to bring this knowledge to the classroom. In my spare time, I love hiking, dancing, traveling, and spending time with friends and family, especially my cat, Rocky.
Teaching Experience
Substitute Teacher and Paraprofessional, Denver Public Schools
Camp Counselor, YMCA
Additional Experience & Skills
Outreach Coordinator, 21 Progress
QuEST Fellow
Education
Bachelor of Arts in Public Relations, The University of North Carolina at Chapel Hill
Master of Science in Education in School and Mental Health Counseling, The University of Pennsylvania; In Progress