Lower School Faculty & Staff
We are grateful for our incredibly passionate, dedicated faculty at Haddonfield Friends School.
Read on to learn why our teachers are an important part of our learning community.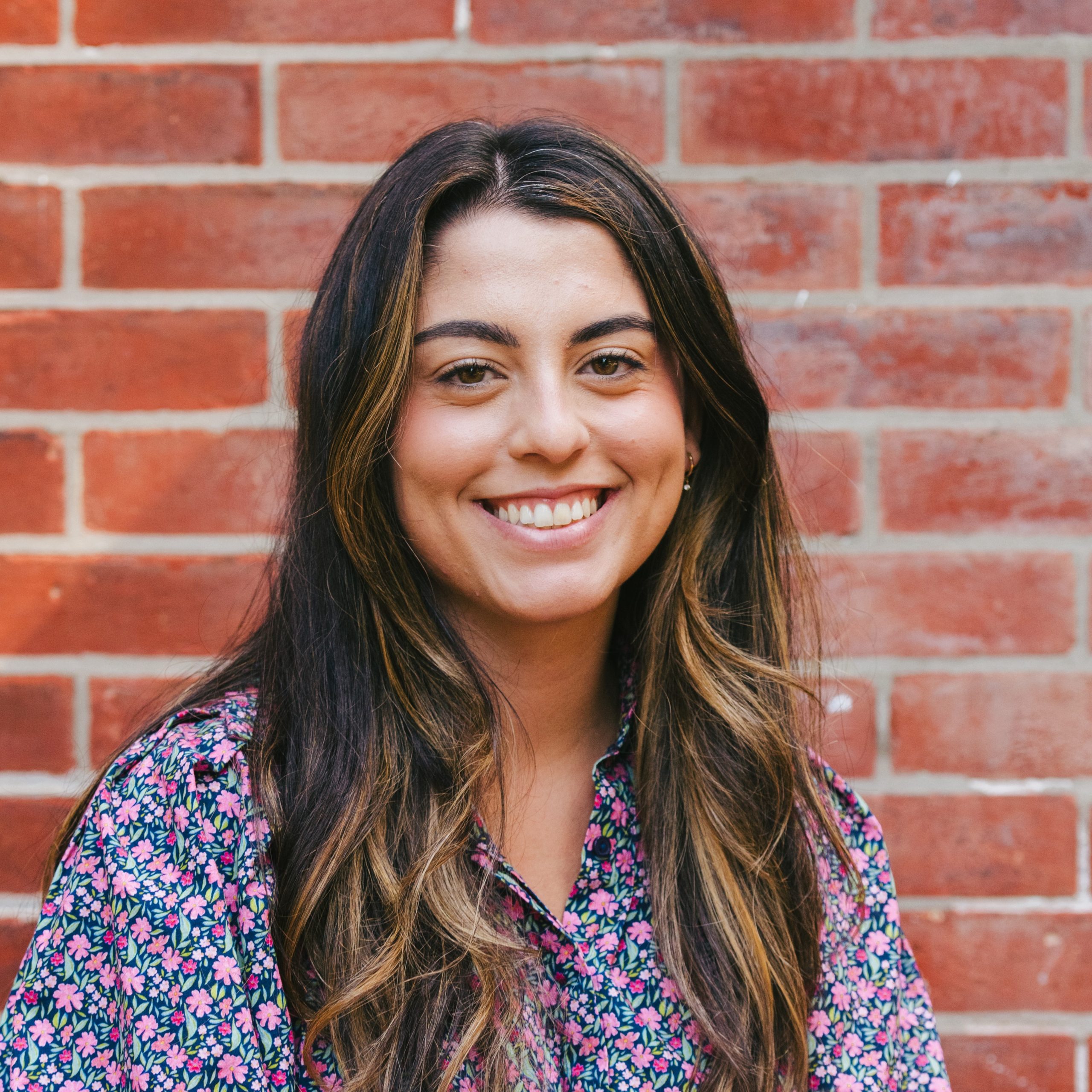 Tr. Annie (Martucci), Kindergarten
Bio
I love the unique and wonderful community here at HFS and really enjoy making special connections each year with these bright young students. I strive to be a caring, compassionate, supportive, and effective teacher for the children here at HFS. I'm so excited to help grow young minds in Kindergarten as we create lasting memories with friends! 
In my spare time I love to go down the shore with my dogs, Cookie and Basil, and my friends and family! I also have experience teaching yoga and love to share that with the students!
Teaching Experience
Clinical Intern at Broad Street Elementary, Gibbstown, NJ (1 year)
Summer Reading Tutor (K-12) at Rowan University (2 years)
Assistant Teacher at SJ Academy summer camp (3 years)
HFS Summer Camp Lead Teacher
HFS Teacher

Additional Experience & Skills
Director of Camp Kesem (3 years)
Certified Yoga Instructor
NJ Certified Teacher of Reading (K-12)
 
Education
Bachelor of Arts in Early Childhood Education (P-3), Rowan University
Bachelor of Arts in Literacy Studies (Reading K-12), Rowan University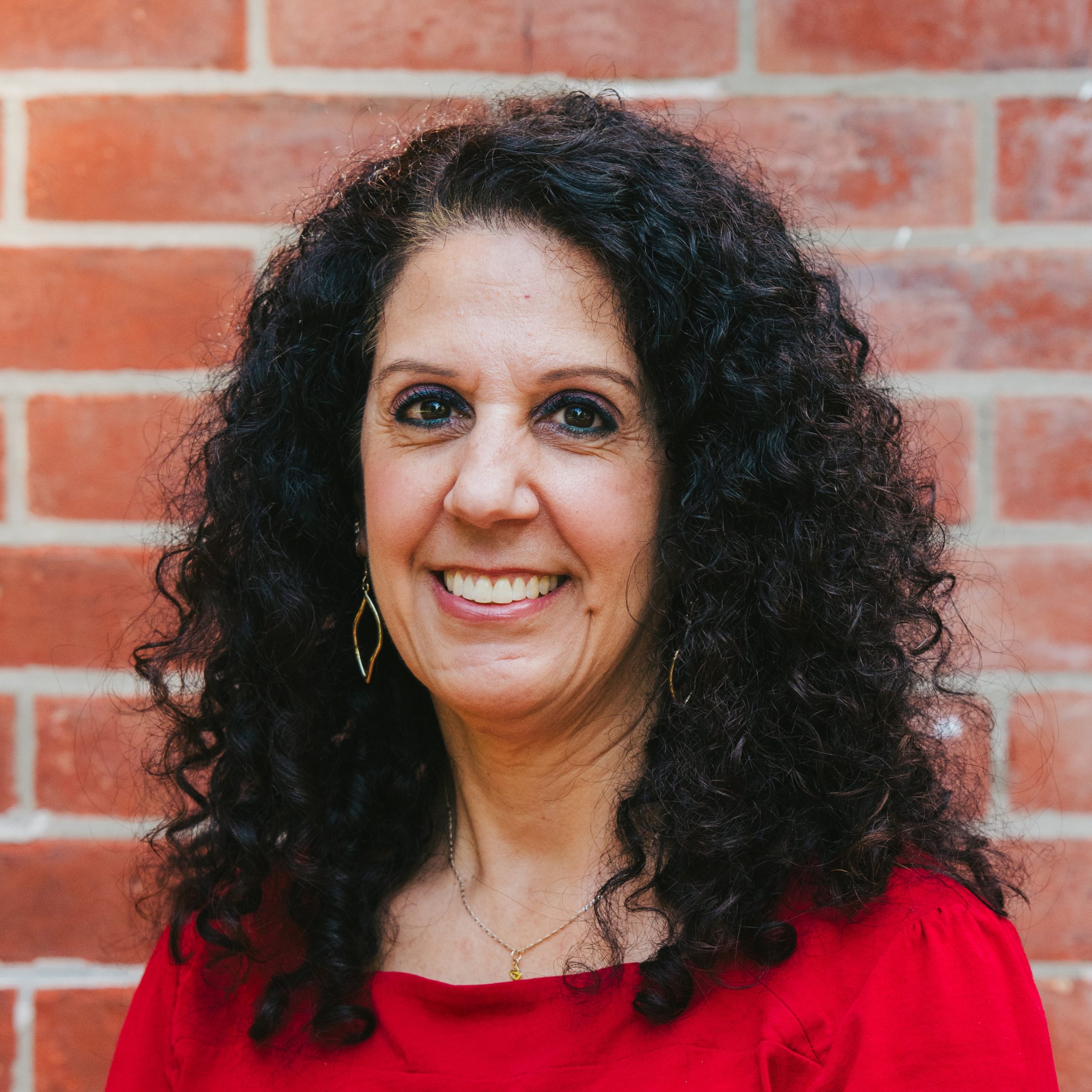 Tr. Barbara (Good) Kindergarten
Bio
I am happy to be joining the staff at HFS. I thoroughly enjoyed my experience as a counselor at the HFS Summer Camp this summer. Prior to that experience, I was a Preschool and Kindergarten Assistant Teacher, and facilitated the Before and Aftercare Program at Resurrection School in Cherry Hill for 18 years. I enjoy working with children and find it very rewarding to be a part of each child's growth academically and socially throughout the school year.
My family is very important to me. I enjoy family dinners and spending time together on the weekends. Autumn is my absolute favorite season. I love all the bright colors and the wonderful smell of hot apple cider and cinnamon on a brisk fall day.
Teaching Experience
2003-2017 Teacher Assistant Preschool Resurrection Catholic (formally St. Peter Celestine)
2017-2021 Teacher Assistant Kindergarten Resurrection Catholic
2013-2021 Before and After Care Program Resurrection Catholic
Additional Experience & Skills
2021 HFS Summer Camp Counselor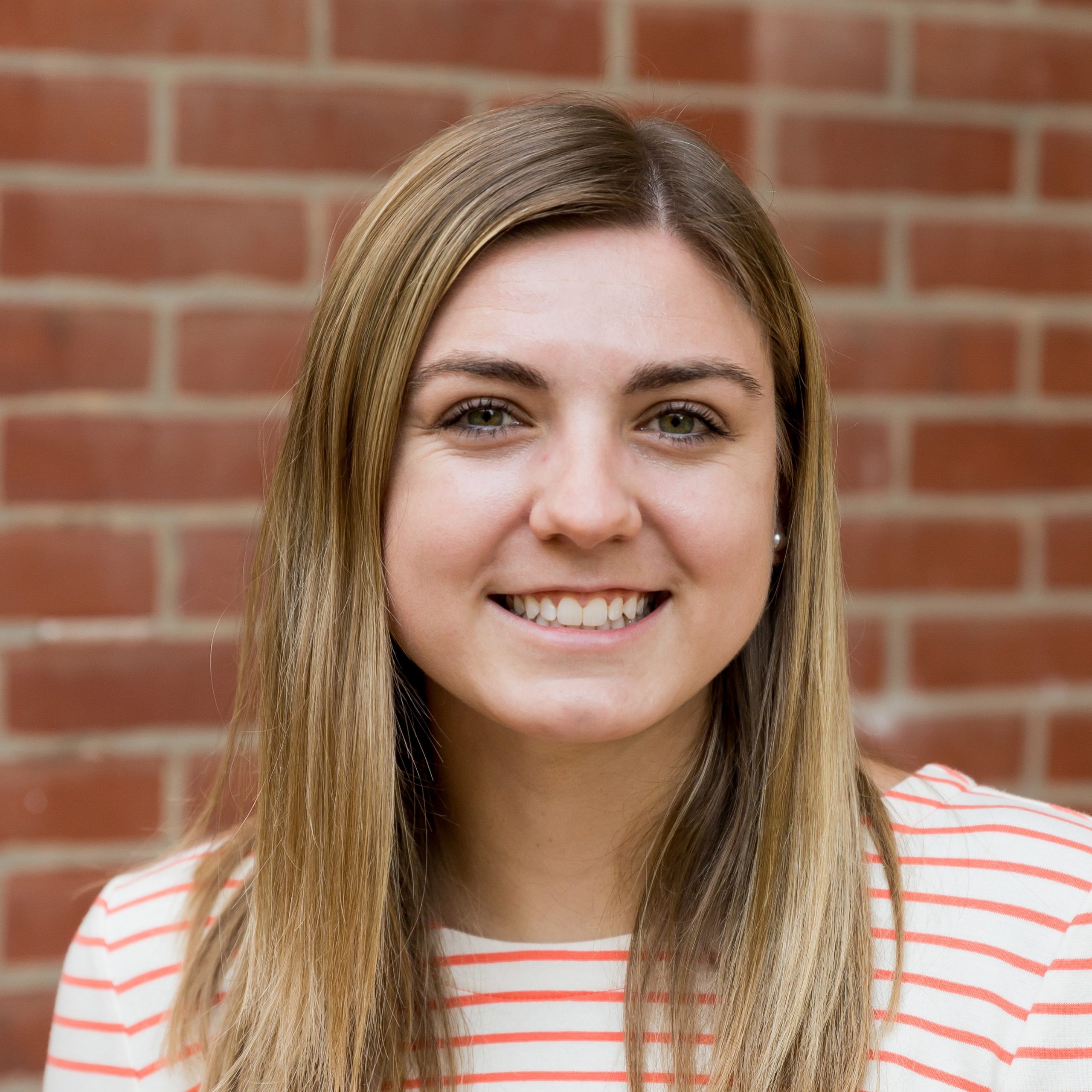 Tr. Alaina (Shivers), Kindergarten
Bio
I am thankful to be a Friends school alum and I am thrilled to teach at HFS! My dream since kindergarten was to be a kindergarten teacher and I am now living out that dream. I am so excited to be co-teaching kindergarten with Tr. Annie and make new memories with the kindergarten team. I strive to build trust and relationships with each student and create a classroom community where everyone that walks in feels welcomed and accepted. In my spare time, I enjoy spending time with my two dogs.
Teaching Experience
Assistant teacher at Moorestown Friends Summer Scholars Camp, 3 years 
Intern at Larc School, 2015 
Completed my student teaching in Stafford County, VA during my Master's program
Additional Experience & Skills
Played division 3 field hockey at the University of Mary Washington 
Coached middle school lacrosse and high school field hockey, 4 years 
Education
University of Mary Washington: Bachelor of Science in Psychology 
University of Mary Washington: Master of Science in Elementary Education

Specialization in Literacy, PK-6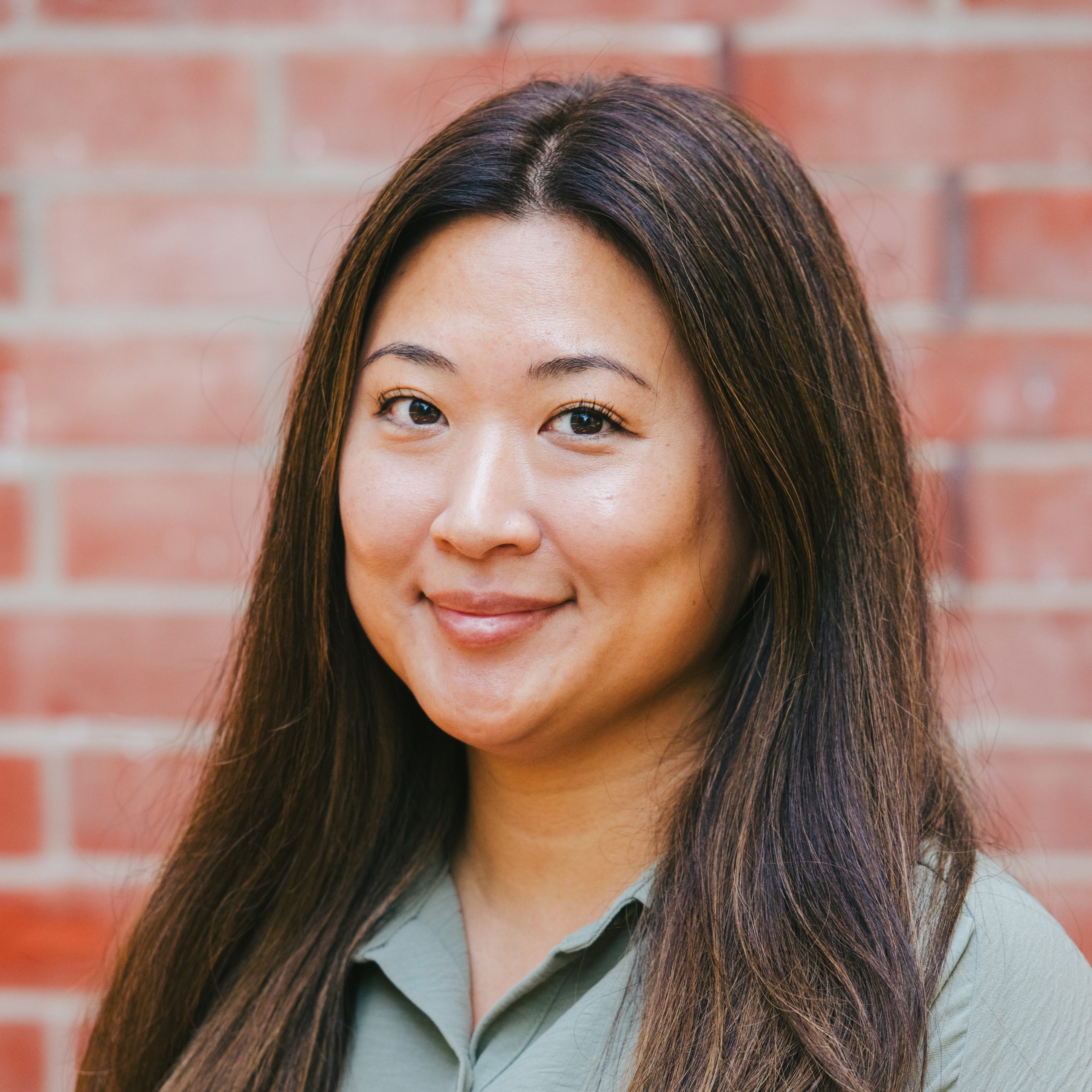 Tr. Angela (Son), Kindergarten
Bio
I am excited to be joining HFS teaching alongside Teacher Alaina! I come from a creative background having worked with a wide range of art materials and crafts. After becoming a mom, I began to take great interest in childhood development and teaching. It is such a joy to work with children as they journey through learning and see them discover their capabilities. I believe every child is unique and I look forward to supporting them in the ways that they learn best. I strive to help students develop a love for learning by fostering a fun, creative, and nurturing classroom environment.
I love all things creative and have a passion for art, crafts, DIY, and photography.
Teaching Experience
Teaching Assistant at Gladwyne Montessori School
Additional Experience & Skills
DIY Craft Editor- A.C. Moore Corporate
Craft Designer- Sbar's
Education
Bachelor's Degree in Fashion Design, The Art Institute of Philadelphia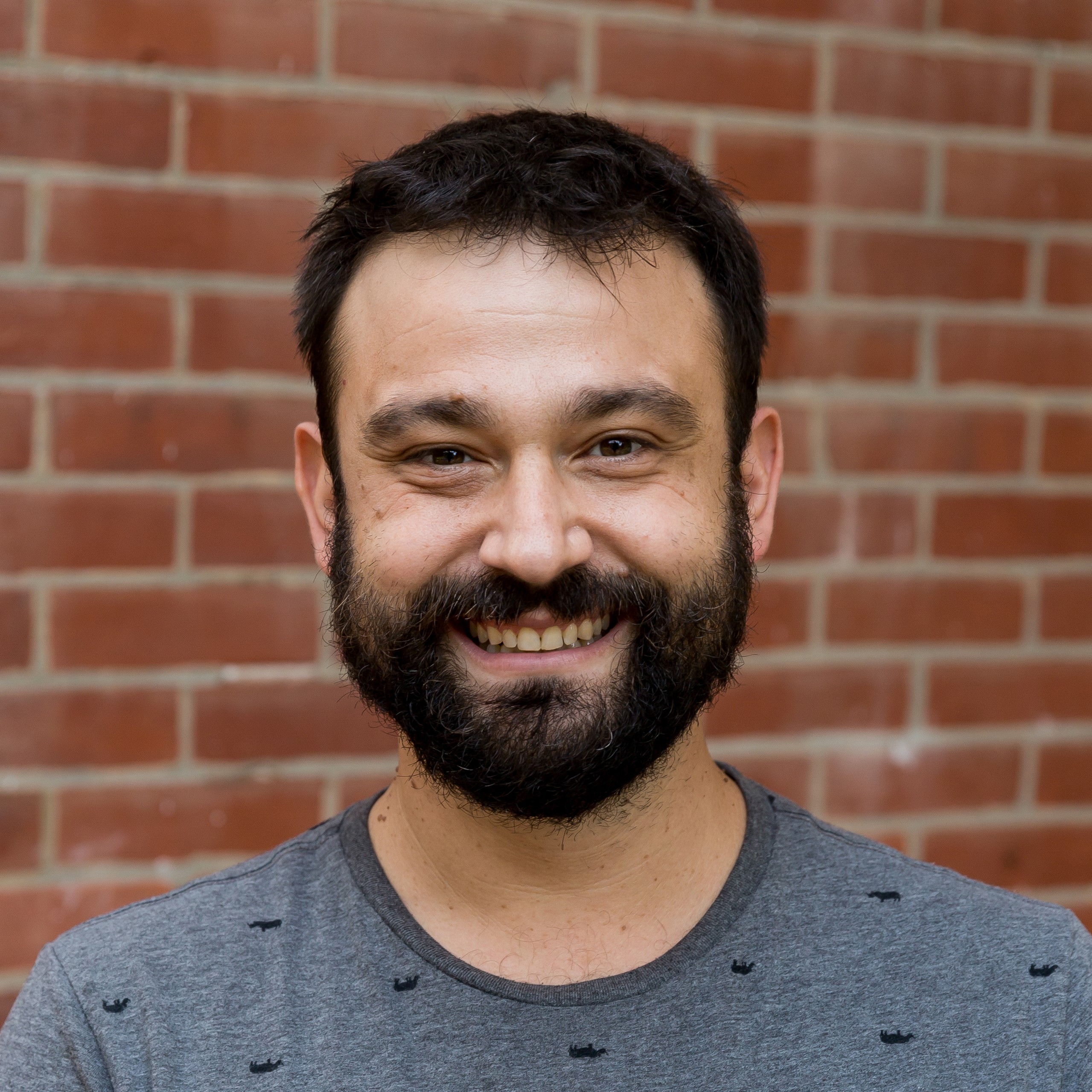 Tr. Jacob (Kerner), Kindergarten
Bio
Hello! My name is Jacob Laliberte-Kerner and I am thrilled to be part of the HFS community! My partner Lindsay, son Elliot (here with us in the lower school), and I live in Moorestown NJ and are so happy to have found such a delightful community to join and with which to grow. We love exploring outdoors and spending time in nature, reading and telling stories, watching muppet movies, working in our ever-expanding garden, visiting science and art exhibitions and museums, biking, and finding great places both to try new foods from around the world and to eat pizza and drink coffee.
A graduate of Carolina Friends School in Durham North Carolina, my practice as a teacher today is rooted in my own Quaker education. I learned the intrinsic value of my own curiosity and the joy of discovery, as well as the power inherent in a community where each person is valued and all voices are heard. I graduated with my BA from Franklin and Marshall college in Lancaster PA in 2006 and moved to Washington DC where I pursued my interest in child development, teaching, and the arts at the Smithsonian Early Enrichment Center. Using the Smithsonian collection as our classroom, I honed my interest in and curiosity about the role of creativity in early education. In 2009 I moved to West Philadelphia to pursue my MSeD in Reading/Writing/Literacy/Arts at the Upenn Graduate School of Education – which set me up well for bringing social advocacy, literacy/arts specialization, and more than 10 years working with children, families and other educators in the preschool, Kindergarten, and elementary grades to my practice. As a teacher within the HFS community, I strive to bring my love of the process of art and creation, the qualitative and quantitative methods of studying the world, natural treasures from the great outdoors, and the power of storytelling into the classroom and school community in general!  Can't wait to meet you!
Teaching Experience
Assistant preschool teacher at Smithsonian Early Enrichment Center 2007-2009
Completed student teaching at Lea and Hunter Elementary schools, School District of Philadelphia 2009-2011
Lead preschool teacher at the Parent Infant Center 2011-2017
Teacher mentor for early learning and school age programs at the Parent Infant Center 2017-2018
Preschool program coordinator at the Parent Infant Center 2018-2021

Additional Experience & Skills
Creative arts workshop teacher at Capitol Hill Arts Workshop Washington DC
Philadelphia Writing Project instructor, Philadelphia PA
Read Imagine Play Create arts and literacy classes at U-city arts league Philadelphia PA
Reading private reading tutor Philadelphia PA
Education
Carolina Friends School, Durham NC
Franklin & Marshall College, Lancaster PA
UPenn Graduate School of Education, Philadelphia PA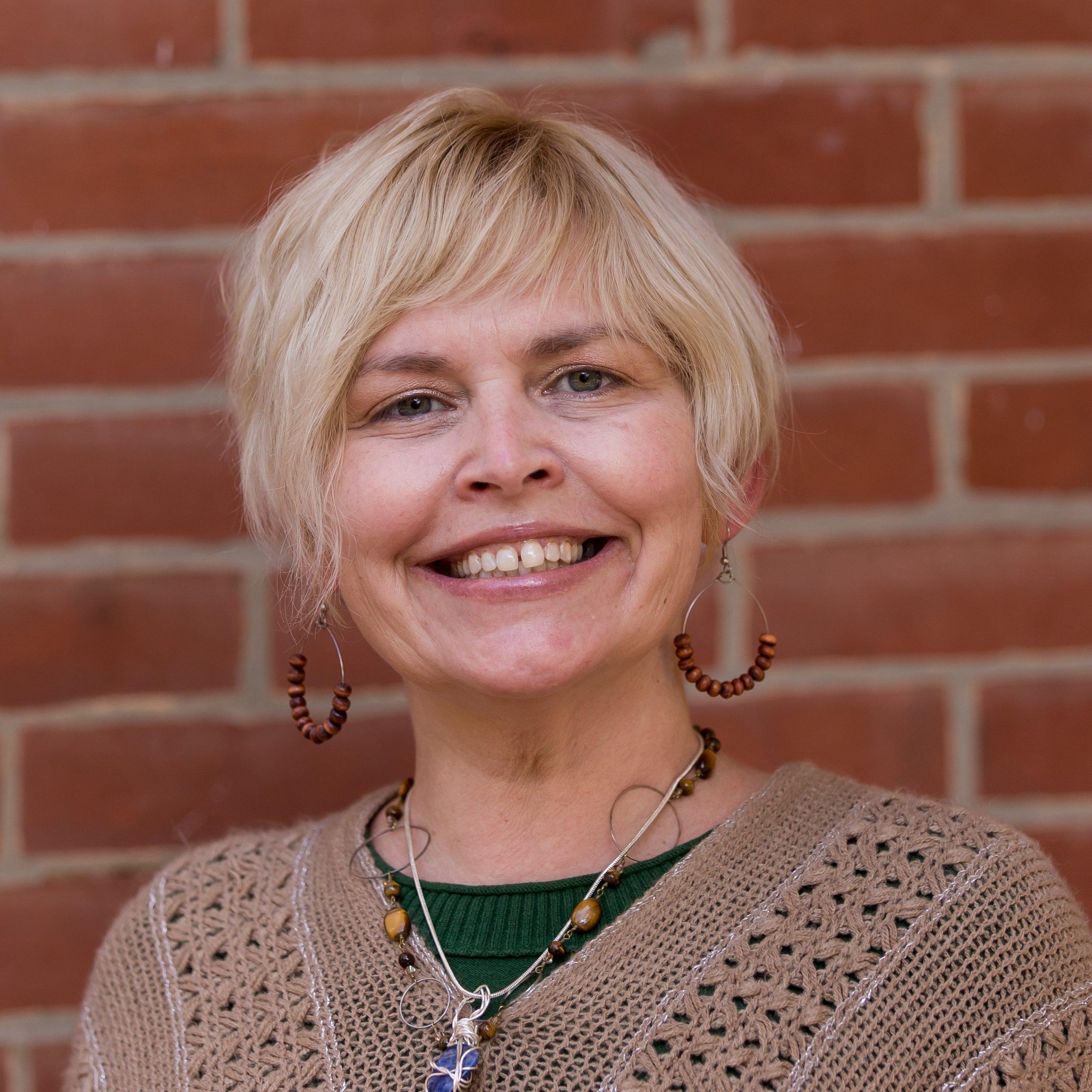 Tr. Ellen (Smyth), Kindergarten
Bio
I am very grateful to be an educator and parent in the HFS community.  I admire the freedom the students are given to be creative, confident, and enthusiastic learners.  I value our interactions, lessons, questions, stories and successes, both big and small. It is magical to see through the eyes of a child.  I am truly lucky to be a teacher at such a unique school.  I spend my personal time enjoying adventures and experiences with my lovely daughter Mia, who is a  student in our community.  We both love being part of HFS.
Teaching Experience
HFS Swallotwails Teacher
Haddonfield Friends School: Kindergarten Assistant Full Day, 2014-15
HFS Kindergarten Assistant Half Day, 2013-14
HFS Substitute Teacher for various grades, 2012-13
Apple Tree Academy, Willingboro, NJ:  1st grade Teacher; 1st/2nd grades (combined) Teacher
Primary Colors, Willingboro, NJ:  Kindergarten Teacher
Education
Rowan University: BA Elementary Education/Fine Art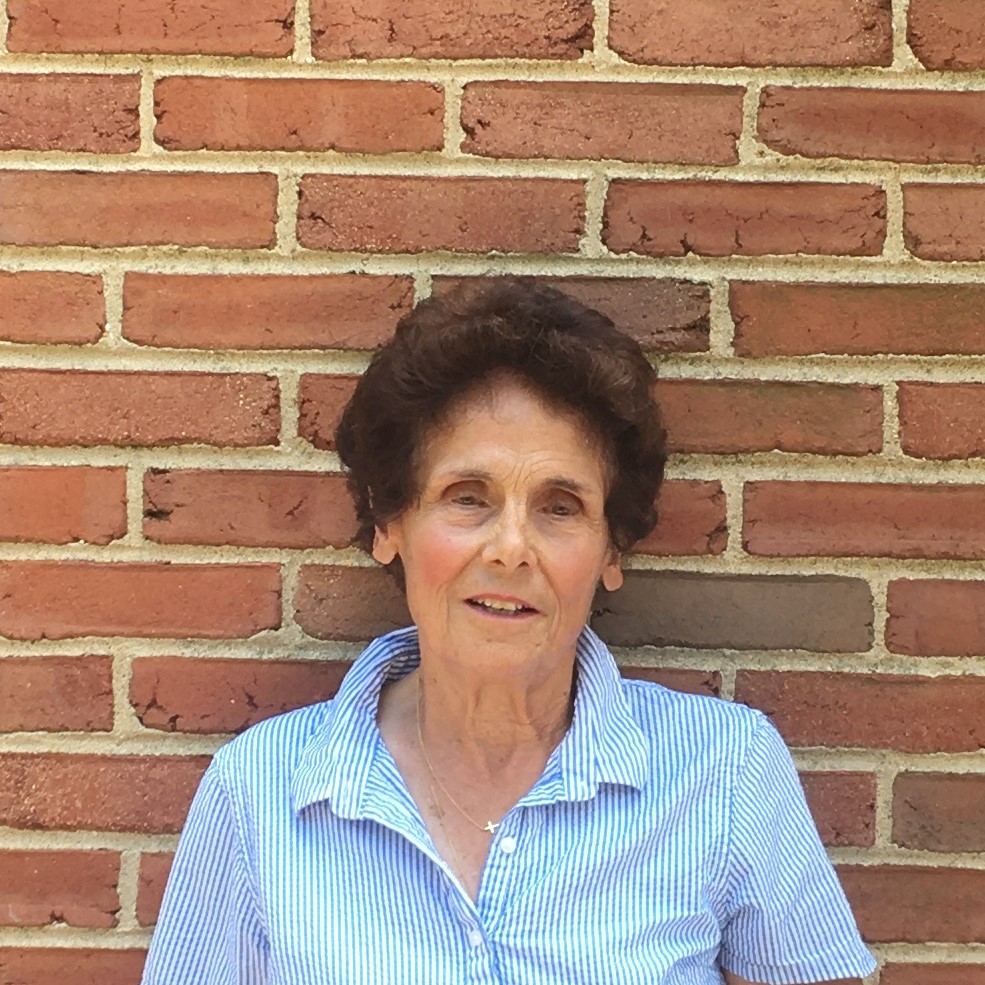 Tr. Marie (Rossi), Kindergarten
Bio
I have been a part of the HFS Community for 10 wonderful years. During that time I have had experience working with all of the students from the ECC through middle school in the Extended Day Program, as a substitute teacher, Summer Camp Counselor, and classroom assistant. I'm organized, flexible, and fun loving, and enjoy problem solving, creative thinking, and helping students in their various activities. I'm looking forward to another wonderful year at HFS.
Teaching Experience
HFS Extended Day Staff (Before/After Care)
HFS Main Office Assistant
Substitute Teacher
Summer Camp Counselor
Kindergarten Assistant

Additional Experience & Skills
Supervisor and training coordinator in the corporate sector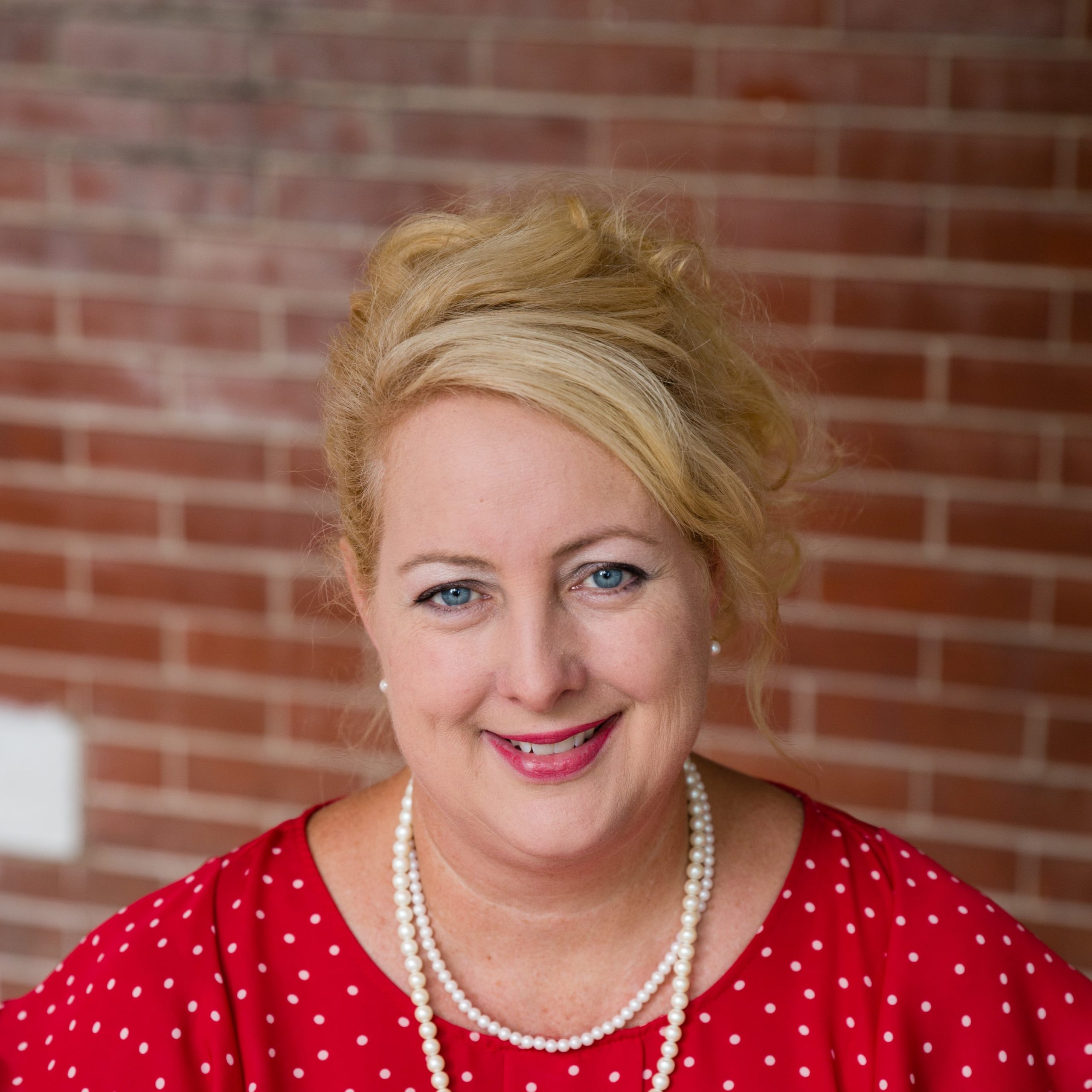 Tr. Heather (McMahon), 1st grade
Bio
Teaching and interacting with young children are my passions. Sharing ideas, writing stories, problem-solving and coming together as a 'classroom family' are the things that have drawn me to education. I strongly believe that each child brings something extra special into the classroom community of learners. I live in Woolwich Township with my three sons, Jack 22, Will 20, and Ryan 18.  I also have two dogs- Lucky and Teddie. It's a busy household!  During my free time I love to read historical fiction novels and take the dogs to the dog park- Lucky loves to swim!! I also enjoy watching my two youngest sons play baseball.
Teaching Experience
Haddonfield Friends School 3rd Grade (present)
Haddonfield Friends School Kindergarten Teacher, 1 year
Moorestown Friends School Kindergarten Teacher, 5 years
Swedesboro-Woolwich School District Paraprofessional, 1 year
Wilmington Montessori School 4th, 5th, 6th Grade Combined Classroom, 1 year
Logan Township School District Pre-Kindergarten Teacher, 3 years
Additional Experience & Skills
Swedesboro-Woolwich PTO Vice President (3 years)
Member of NAEYC
Education
Bachelor's Degree in Early Childhood Education from University of Delaware
NJ Elementary Education Certificate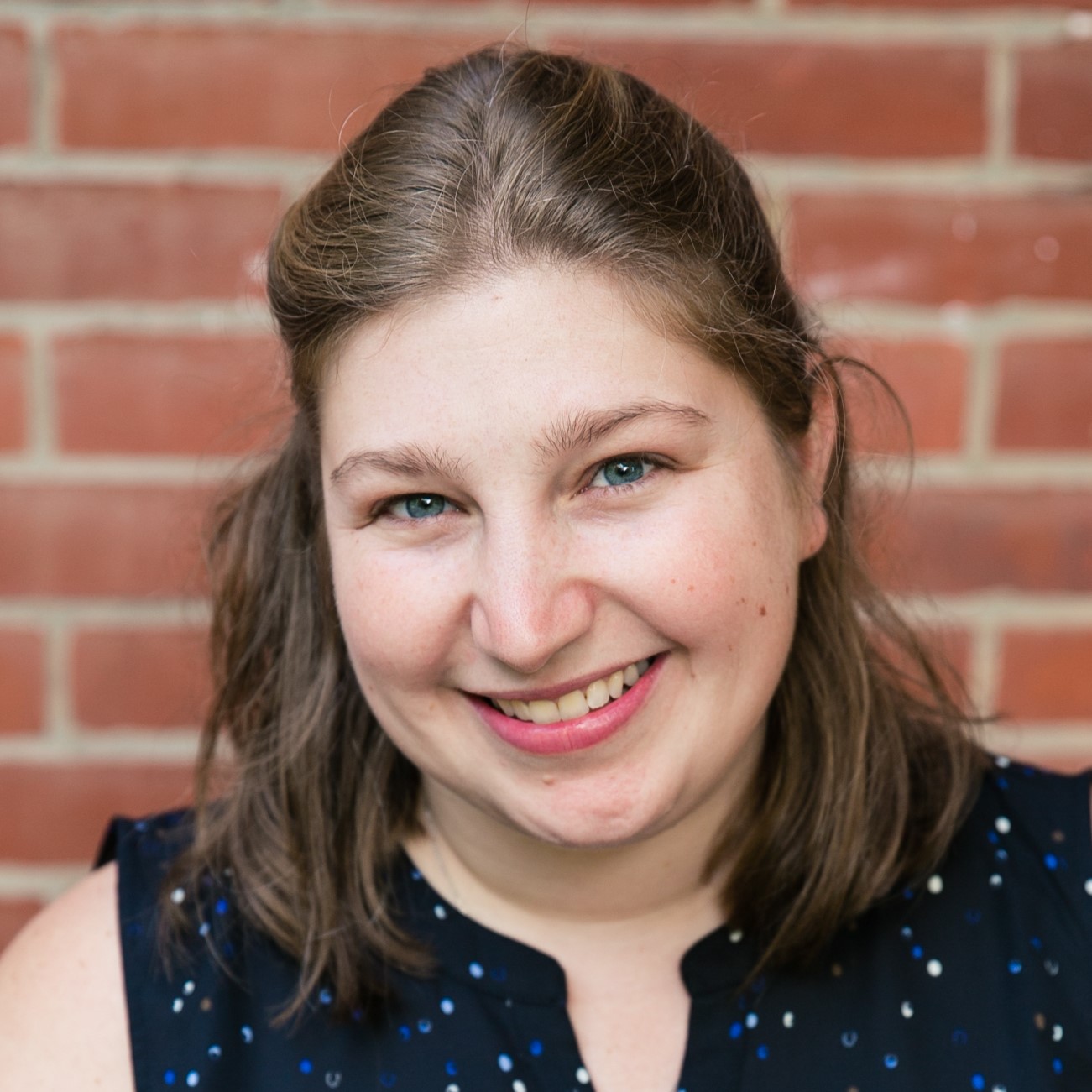 Tr. Emily (Vendrick) 1st Grade
Bio
I joined the HFS community eleven years ago as a lower school teacher, and I am thrilled to teach first grade this year. Every day is an adventure, and I love to share the joy of discovery with my students as they explore the world around them and grow as readers, writers, mathematicians, artists, musicians, scientists, historians, engineers, and critical thinkers. Prior to HFS, I student-taught in Allentown, PA and London, England and gained invaluable experience teaching K-4th grade students in Philadelphia. I also taught English at a summer camp in China and earned my master's degree in reading. As an alumna of HFS, my mother shared fond memories while I was growing up; her Pre-K-6th grade experience provided her with a strong academic foundation, life-long friendships, Quaker values, and confidence. I too am thankful to be part of such a close-knit, caring community and that my daughter is a student at HFS, creating her own memories to treasure. My husband, Chris, and I also have a baby boy and two tabby cats. In my spare time, I enjoy being outside, writing children's fiction, visiting the library, and spending time with family at the shore.
Teaching Experience
Student Teaching: The Soho Parish School in London, England and Ritter Elementary School in Allentown, PA
Independence Charter School, K-4th grades
New Oriental Language School (ages 6-11) in Yangzhou, China
Haddonfield Friend School, 1st and 2nd grade
Haddon Township School District, reading interventionist 
Additional Experience & Skills
The Honickman Learning Center, Reading Specialist Intern 
Orton Gillingham training (Institute for Multisensory Education, comprehensive) 
Facilitator of creative writing workshops for children
Education
Gwynedd-Mercy College: Master of Science in Reading
Moravian College: Bachelor of Arts in English
Moravian College: Pennsylvania Instructional II and New Jersey Teacher Certification in Elementary Education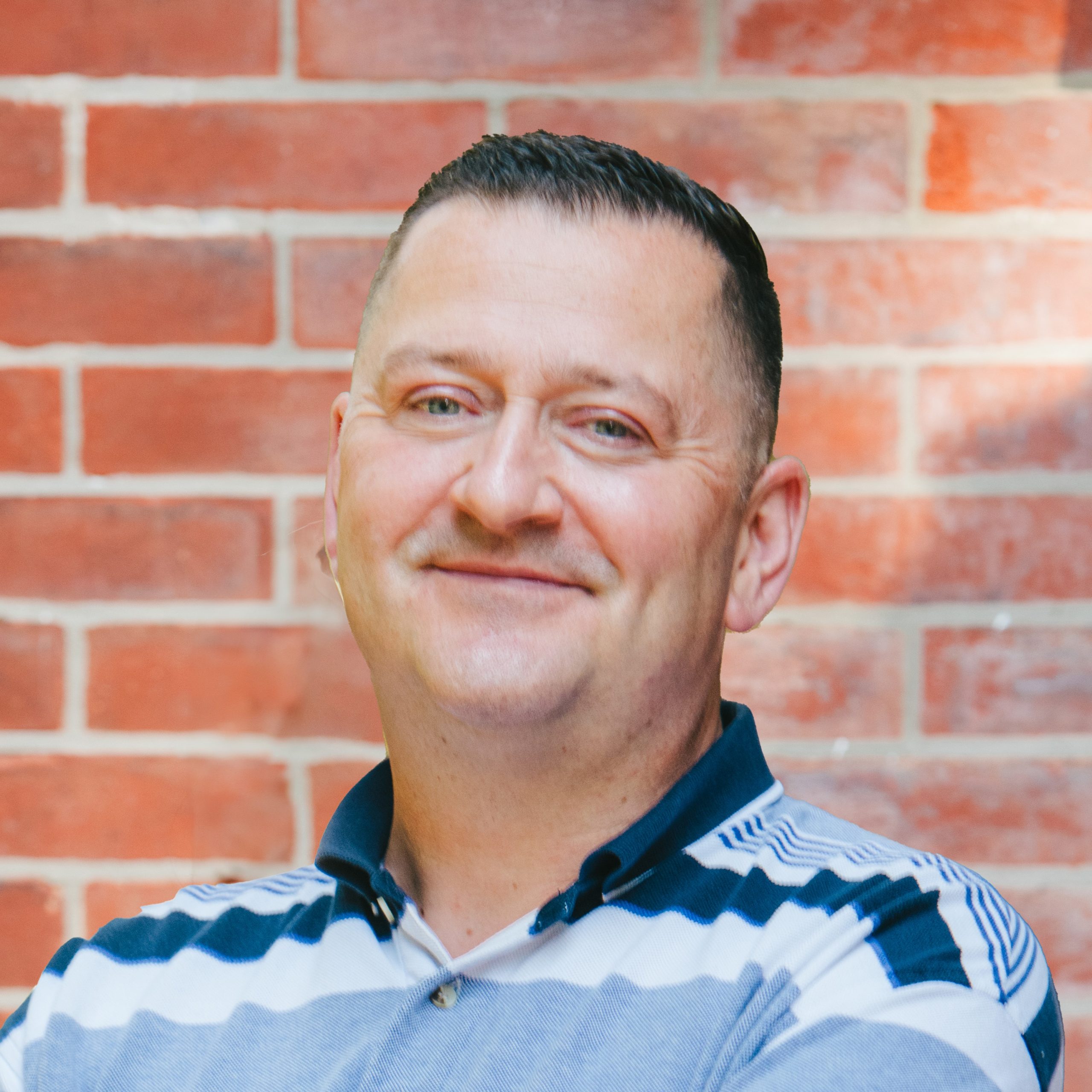 Tr. Benedict (Smith), 2nd Grade
Bio
I was raised in the Bronte Country of the Yorkshire Moors in England, and am a proud parent of two grown-up children. My wife and I have recently resettled from the UK to Haddon Township, where she is from. Before becoming a teacher, I worked in television documentary production, where I helped to make history programs about the Romans and the Ancient Greeks, which took me around the UK, as well as to Europe, Turkey and North Africa. Apart from travel, I enjoy hiking, cooking and Tai Chi. I love to read and have a huge collection of books. The research and writing skills I honed at university and in television helped me to become a published writer, with articles printed in various UK magazines and newspapers. I love to pass on my enthusiasm for reading and writing to the children in my class, and helping them to publish their work for a wider audience. I like my classroom to be a place of wonder, discussion, challenge and fun, where every voice is heard and valued.
Teaching Experience
I have worked in elementary education in England for over ten years. I love being a teacher, I find it so rewarding to share my knowledge and experience and to guide children on their learning journey. I have taught all ages from first grade to fifth grade, in a range of settings from small village schools to large urban schools. Before qualifying as a teacher I was a teacher assistant, working one-to-one with children with special educational needs. I love to get involved in the extra-curricular life of the school, and have run a writing club, a chess club and taken children on residential trips to the Lake District and the Pennine Hills in England, as well as on many hiking trips to the Yorkshire Three Peaks. I am very excited to continue my teaching journey in the United States!
Additional Experience & Skills
School Computing Coordinator, training staff in new technology and applications.
School Curriculum Coordinator, overseeing book purchases to support learning.
School Governor (UK equivalent to US school board member).
Oracy Champion, training with Voice 21, a charitable spoken word organization based in London, England who aim to improve children's oracy in order to boost their life outcomes.
Continuing Professional Development in: Math, Reading, Writing, Phonics, Science, Religious Education, Oracy, Physical Education, SEND & Inclusion, Music, Art & Design, French, Outdoor Learning, Drama, History, Geography, Computing & Information Technology, Core Subject Moderation and Remote Learning.
Education
University Of Ulster, Belfast, UK – BA with First Class Honors, Humanities
University Of Tennessee, Knoxville, TN – Undergraduate Exchange Program
Keele University, Newcastle, UK, – MA with Distinction, American Literature and Culture
Leeds Beckett University Leeds, UK – Post Graduate Certificate In Education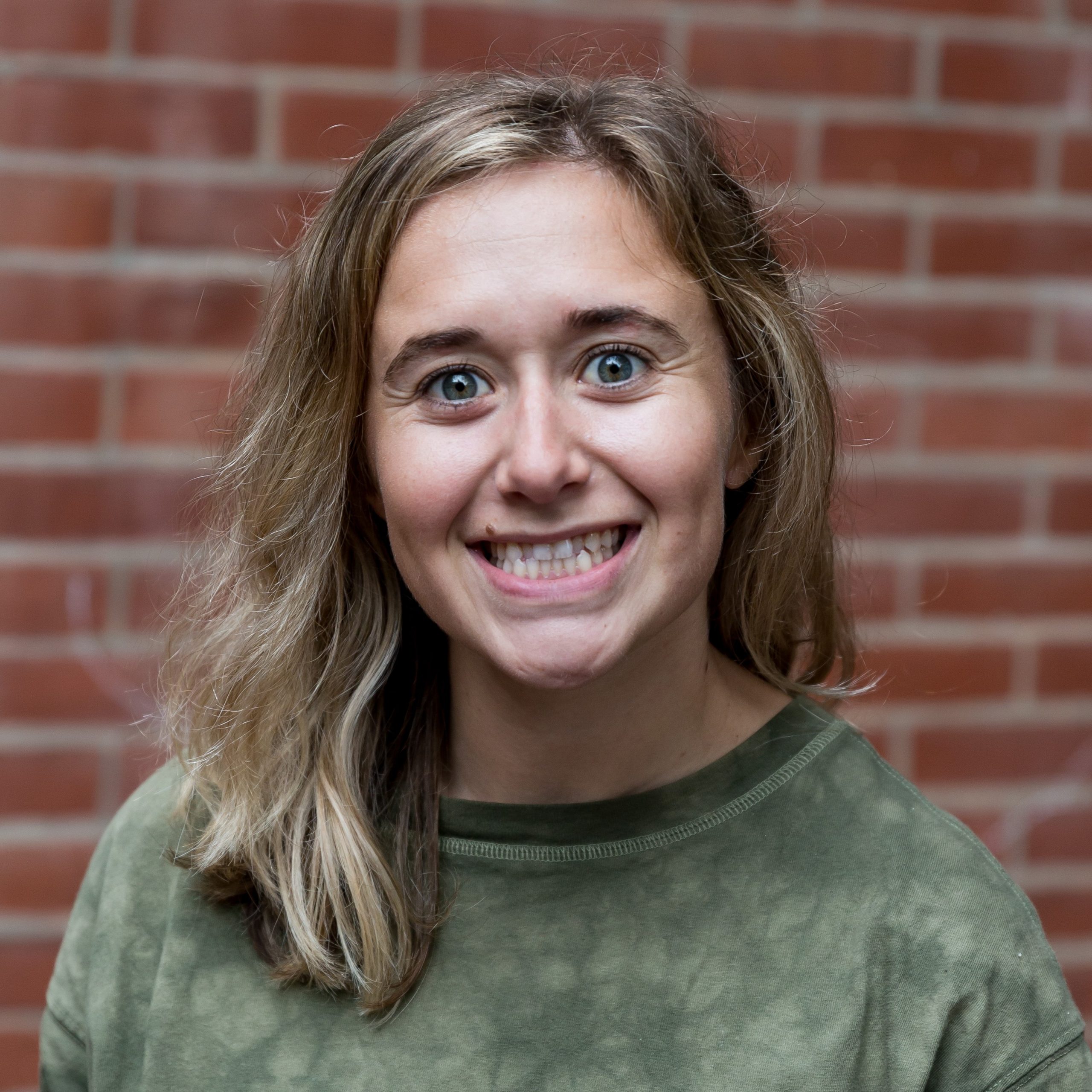 Tr. Brooke (Beyer), 3rd grade
Bio
I am so excited to call HFS home! I taught in the Princeton area for four years and believe one of the most important qualities to instill in students is confidence. With confidence, students are comfortable to be independent, take risks, make mistakes and soar to great places. I love the unique abilities and creativity each child can offer. I strive to create a caring, safe, nurturing classroom environment students enjoy being a part of. During my undergrad grad years I became fluent in American Sign Language and was accepted into the Deaf community. I love to inform students about Deaf culture, the community and incorporate ASL into my class. 
When school is not in session I am likely with my dog, Ridge and my friends and family. I enjoy being at the beach, taking snowboarding trips out west and camping. 
Teaching Experience
The Cambridge School – 4 years
Additional Experience & Skills
Wilson® Language ; Level 1 Certification
Lindamood-Bell® trained in LiPS®
Visualizing and Verbalizing®
Hochman Expository Writing Program
Trained Basic Story Grammar Marker® Methodology
Trained 360 ThinkingTM
Ready, Do, Done
Education
Rowan College of Burlington County, NJ
The College of New Jersey – NJ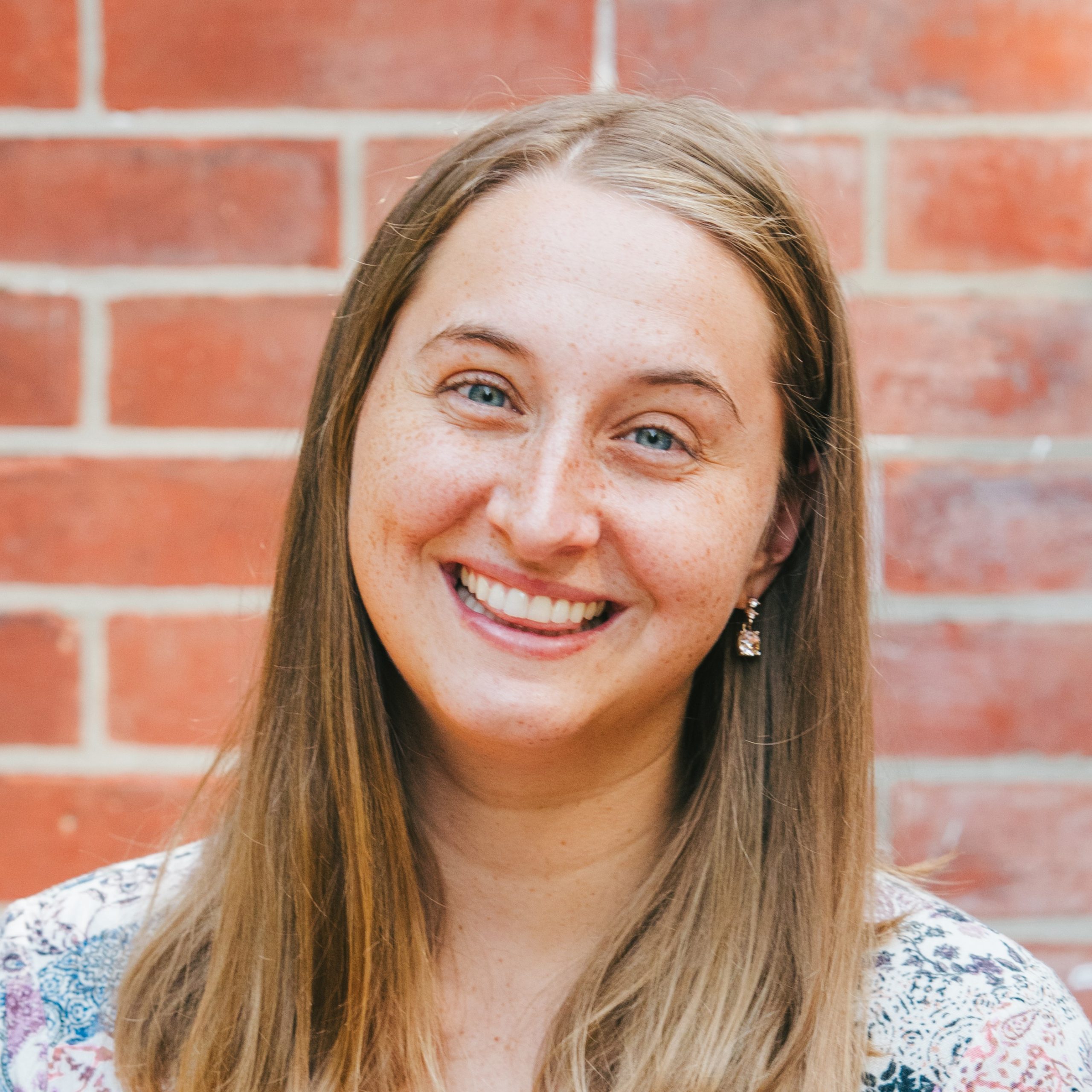 Tr. Madeline (Holzer), 4th grade
Bio
Hello there!
My name is Madeline Holzer and I am just ecstatic that I get to call HFS my new home! As a local, I have always heard of HFS, and, as an educator, I have always been intrigued by the school's educational philosophy. I am excited that I now get to work with the teachers and families here to ensure a bright future for all the HFS kiddos.
My core belief as Tr. Madeline is that education should be fun, creative, and intriguing. I work hard to create meaningful relationships with my students, so as to scaffold their learning with love, care, and support. I cannot wait to get to know your kiddos over the years, and help them along on their educational journey!
To introduce myself, I am a Haddon local (though Haddon Township, not Haddonfield), and have been teaching for 5 years now. I am an avid reader and writer who pours those skills into hobbies such as creative writing and interactive storytelling. I am also a crafter and gamer, though you could say those are my winter hobbies. In the warmer months, you can find me rowing on the Cooper River, camping in PA, and going to any street fair I can find.
This bio is but an elevator speech of who I am as a person and educator, so I hope we can learn more about each other over the years here at HFS!
XOXO (My signature sign off!)
Tr. Madeline
Teaching Experience
Mount Laurel School District: 5 Years of 1st and 3rd Grade
Bristol Township, PA: Student Teaching 2nd Grade
Yardley, PA: Student Teaching 3rd Grade
Robinsville, NJ: Student Teaching 4th Grade
Trenton, NJ: Student Teaching 3-5 Contained Special Education
Additional Experience & Skills
K-4 Private Tutor: 5 Years
Club Advisor for Battle of The Books: 3 Years
Club Advisor for Quest Crew (Dungeons & Dragons Junior Adventure League): 2 Years
Frogbridge Camp Counselor 2017
Union Representative for Mount Laurel Education Association: 1 Year
Education
The College of New Jersey Class of 2018

Bachelor's Degree in Elementary Education and English
Published in the Journal of Ethnographic & Qualitative Research (Vol. 16 Iss. 2) "Challenging Quality Teaching through Collaborative Autoethnography: A Case Study of Cross-Cultural Experiences in Education"
Eboard member of Teachers of Young Children
Eboard member of Student New Jersey Education Association