Middle School Faculty & Staff
We are grateful for our incredibly passionate, dedicated faculty at Haddonfield Friends School.
Read on to learn why our teachers are an important part of our learning community.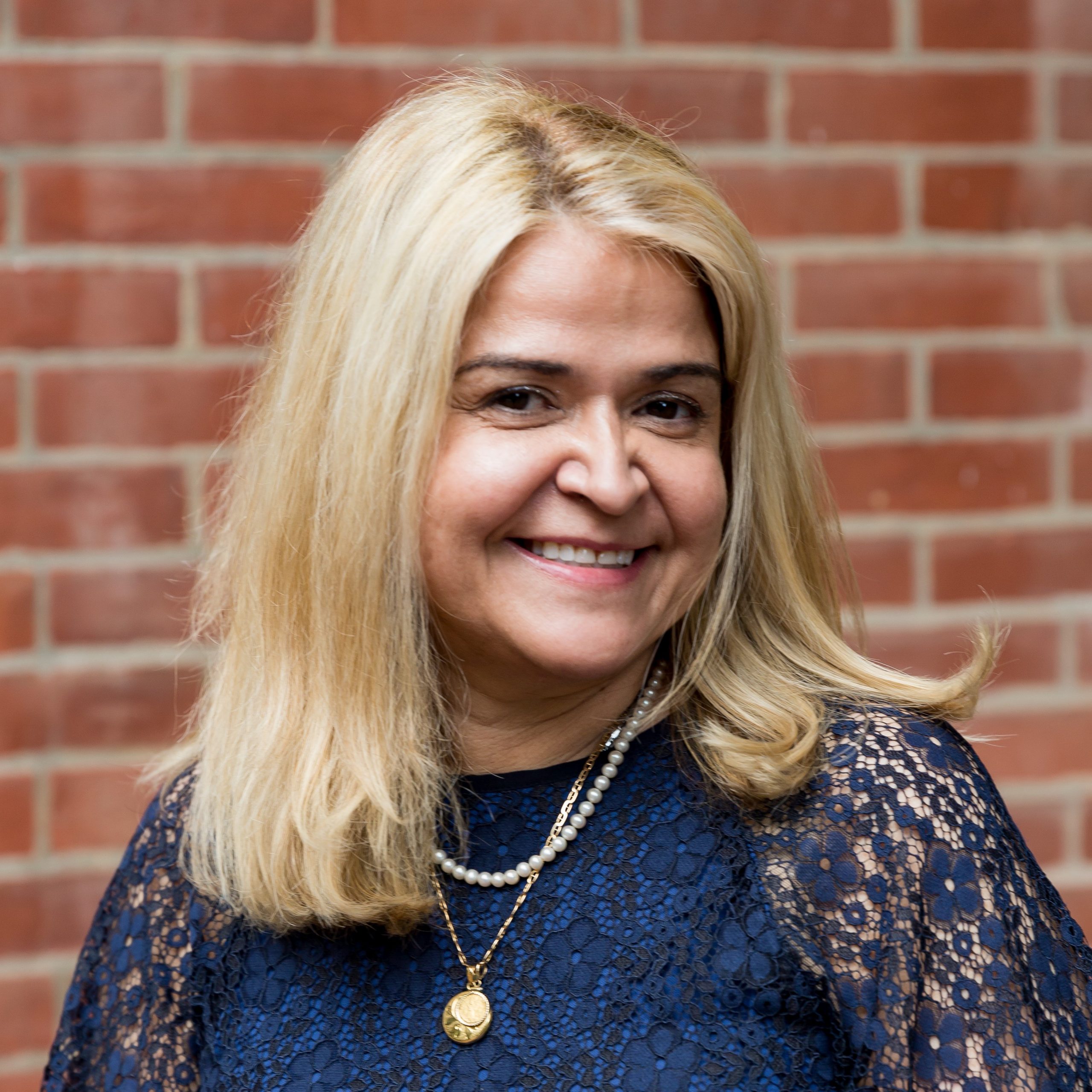 Tr. Gina (Pro), Middle School
Bio
I love teaching math and science at HFS.  I find the two disciplines are interwoven and expose my students to their similarities and connections to the real world.  I inherited the love of science and math from both of my parents. My father, who is a physician, taught me the love of science and my mother, an English and History professor, taught me the passion for teaching. It's a win-win to me. After taking studies in a Doctorate of Pharmacy program, I knew that I wanted to share my passion/love of these subject areas by teaching and inspiring young minds to these disciplines. My ultimate reward is seeing my graduated HFS students come back to visit and express how I ignited their fire/flame to pursue degrees in the areas of math, science, as well as engineering.
I enjoy spending quality time with my family and friends, which includes cooking, exercising, and traveling. I enjoy spending my summers down the shore in Margate, NJ where I spend Zen time with my family and my Corgi dog, Skip. I absolutely love the Jersey shore; nothing compares to sitting on the beach and soaking up the salt air and tranquility of the ocean. My other favorite hobby/interest is fashion…I love being a personal shopper, especially for my nieces who I dress from head to toe. I'm also a lover of the arts and theater.  Any activity that involves helping and spending quality time with others, especially children and animals, is a reward in itself!
Teaching Experience
Haddonfield Friends School, 2008 to present

Kingston Elementary School, long-term substitute

A. Russell Knight Elementary School, long-term substitute
Additional Experience & Skills
ESL Certification
Minors in Italian Studies, Women's Studies, Religion, and Science
Tutor for Italian Studies and Mathematics for children and adults
Real Estate Licensing
Education
Rutgers University: Teachers Preparation Program/Certification
University of the Sciences: Pharmacy and Pharmaceutical Marketing Program
Rosemont College: B.A. Humanities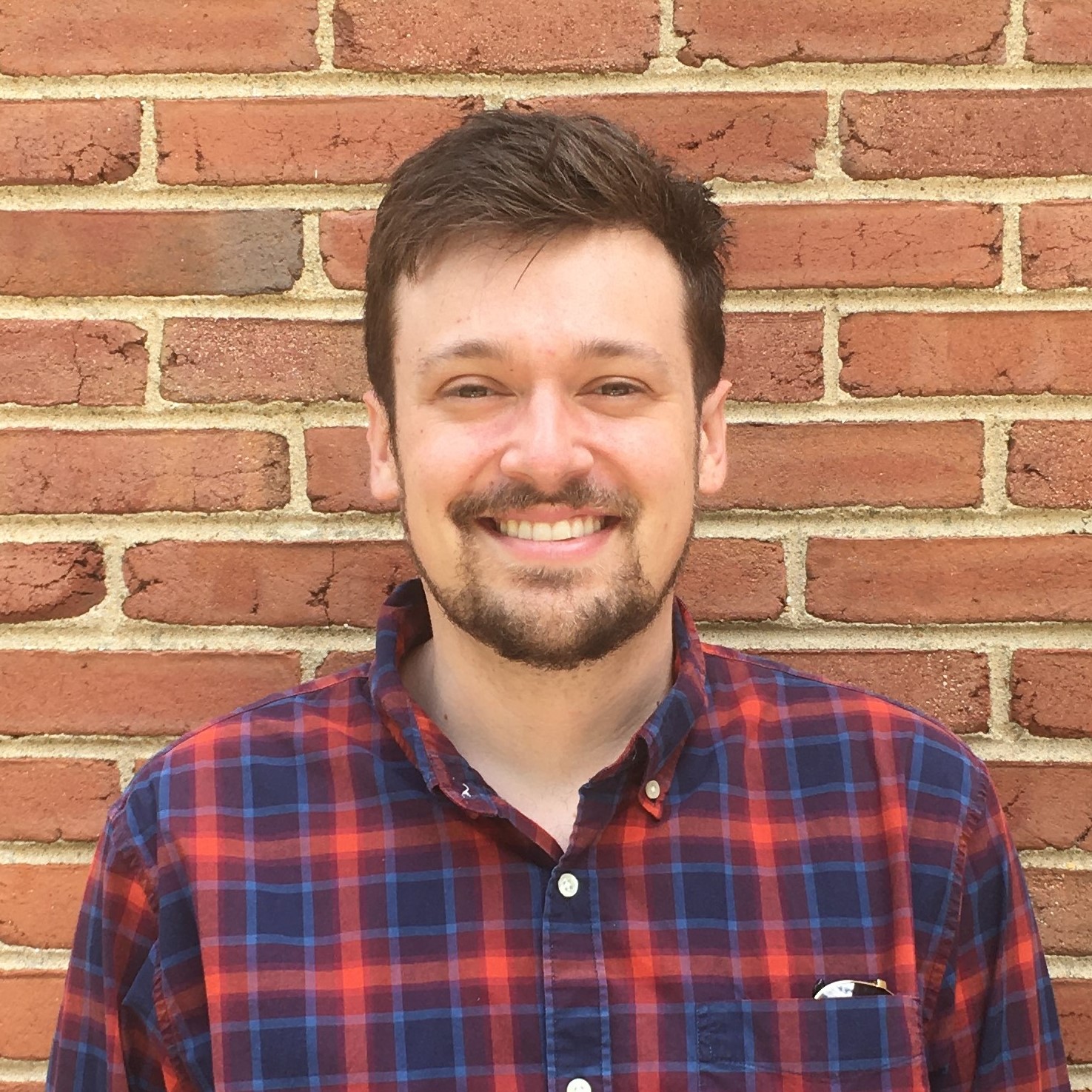 Tr. Kevin (Clifford), Middle School
Bio
As a Humanities teacher, I cherish the opportunity to teach and share my passions in a community like HFS that nurtures the mind, body, and soul of its students. Young people possess a spirit of honesty, a joyous sense of wonder, and the courage to conquer challenges that inspires me everyday. A lover of history and literature, I delight in investigating the roots, legends, and mysteries behind world civilizations and encourage young learners to become students of the world. Studying Jazz Percussion, English, and Film in New Orleans, LA, I soaked up the vibrant and diverse cultural traditions the city has to offer. Upon returning to my native Princeton, my teaching journey began and I quickly realized it was my vocation to not only teach, but to learn from the next generations of students. It is in the spirit of open, informed, honest, compassionate communication where my passion and commitment to teaching resides. My students will learn how to become stronger communicators, listeners, and problem-solvers by exploring the beauty, possibility, and value of the spoken and written word. When I am not teaching, I am making music, hanging out with my dog Maddie, and exploring Philly with friends and family!
Teaching Experience
Middle School Language Arts Instructor at Art of Problem Solving Academy
Lower School Technologist at Chapin School
Lower, Middle, and Upper School Substitute teacher at Chapin School, the Hun School, Princeton Junior School
Private Writing and Reading Tutor
Additional Skills & Experience
Co-founder of Princeton Music Lessons
JustArt Theatrical Productions Creative Collaborator

Education
B.A. in English cum laude from Loyola University New Orleans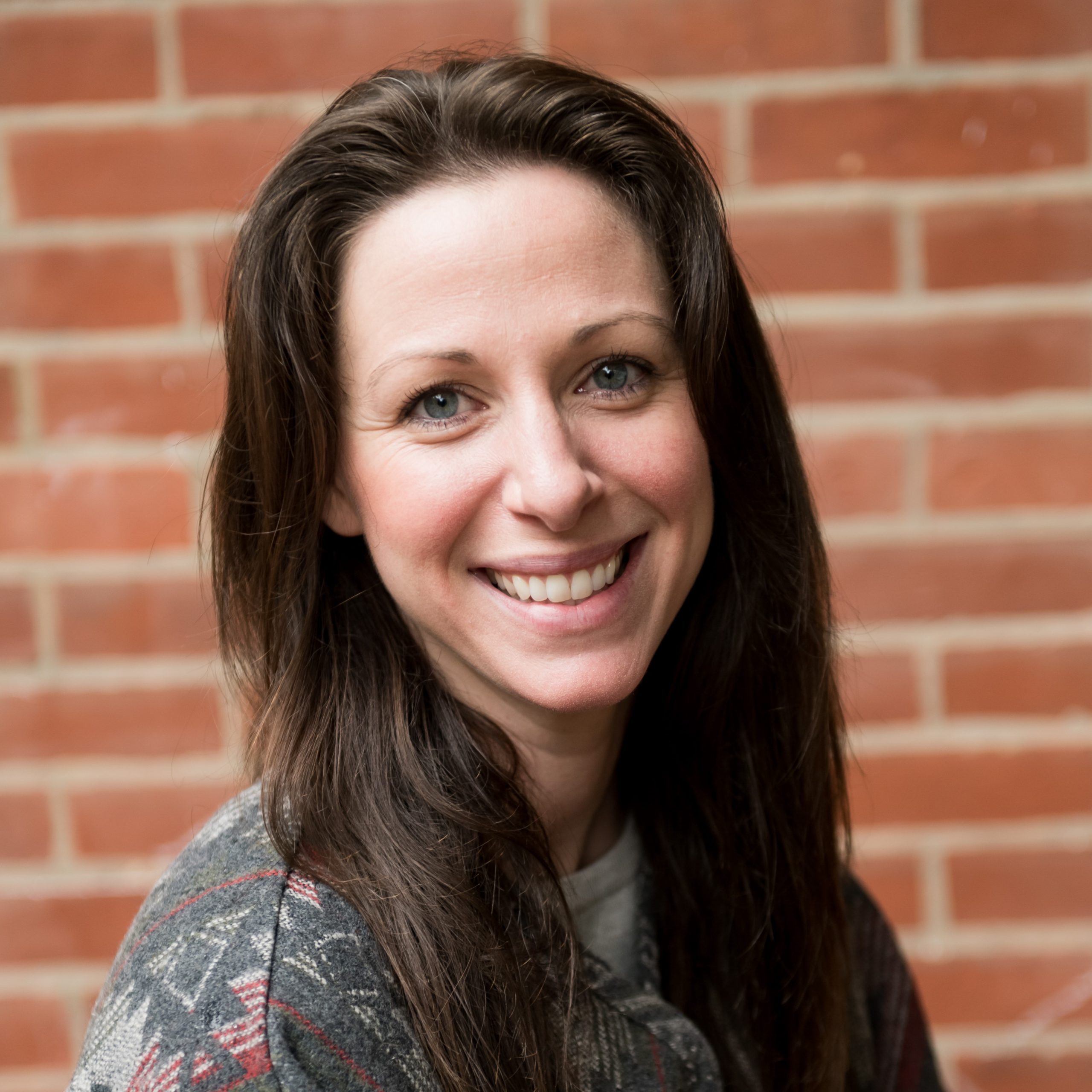 Tr. Rebecca (Rementer), Middle School
Bio
I am honored to join the HFS community as a Science Specialist teacher. With a love for science and a love for teaching and learning, it is my goal to spark curiosity, increase intrinsic motivation, and foster life-long learning through science. My teaching style is hands-on and collaborative, utilizing project-based and inquiry-based learning, where the students are active participants, each contributing unique perspectives and gifts to the learning community. In addition to fostering a joy for learning, I would love for students to appreciate the various roles of scientists in our community, the connectedness of the world around us, and the impact one can make on the community through science. With my own experience in translational research at UNC Eshelman School of Pharmacy, I hope to bring additional insight and inspiration into the classroom.
Since moving away from home over 10 years ago, I am thrilled to be back in New Jersey to enjoy the amazing food, Pine Barrens, beaches, and of course people! In my free time, I love going on adventures with my two little girls and my two big dogs. I also enjoy theater and dance, exploring the outdoors, reading, and spending quality time with family and friends.
Teaching Experience
Life Science Teacher at Shawnee Mission North High School, KS
Clinical Internship at Camden County Technical School, High School Biology
Teaching Assistantship and Part-time Lecturer at Rutgers University, Laboratory Instructor
Long-term Substitute, Lenape Regional High School
Private Math and Science Tutor

Additional Skills & Experience
Research Technician at UNC Eshelman School of Pharmacy
Graduate Researcher at Rutgers University
University Dancer and Thespian at University of Richmond
Ballet Teacher

Education
Rowan University: MS in Teaching Summa Cum Laude
Rutgers University: MS in Biology Summa Cum Laude, Awarded Thesis with Distinction
University of Richmond: BS in Biology Cum Laude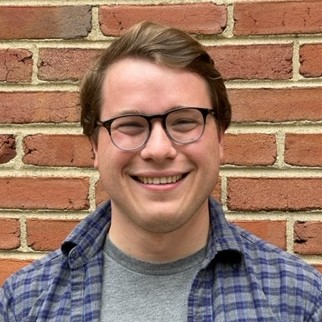 Tr. Matt (Smith), Middle School
Bio
I could not be more excited for my first year at HFS! I have been passionate about education since I was 16 and am thrilled to be finally getting a chance to teach in a classroom setting. I believe that teachers can make their greatest impact if they form connections with our students that acknowledge them as full people. If we can ensure students are kind, curious, emotionally brave, and honest, then the journey to the "hard" skills becomes a much easier and worthwhile one.
Such a transformation is only possible if we acknowledge our students as full people and if we are willing to show them that we are the same. The classroom experience should be – most simply – an enjoyable one. One of the enduring joys of children is their natural curiosity for and passion about the world. As an educator then, our job is to harness that curiosity in whatever way we can – whether through student-directed education or through personal relationships formed alongside the teaching of classroom material.
I am looking forward to an amazing year teaching MS Humanities. When I'm not teaching, I'm often writing or running (and, this fall, training with my partner for the Philadelphia half marathon!).
Teaching Experience
Lead Instructor at the Hulbert Outdoor Center in Fairlee, VT
Public Speaking Coach in Middlebury, VT
Swim teacher from 2016 to present
Additional Skills & Experience
6th – 7th grade Unit Head at Camp Lanakila, the Aloha Foundation
Working proficiency in Modern Standard Arabic (MSA)
Education
BA in Political Science magna cum laude from Middlebury College, with Highest Honors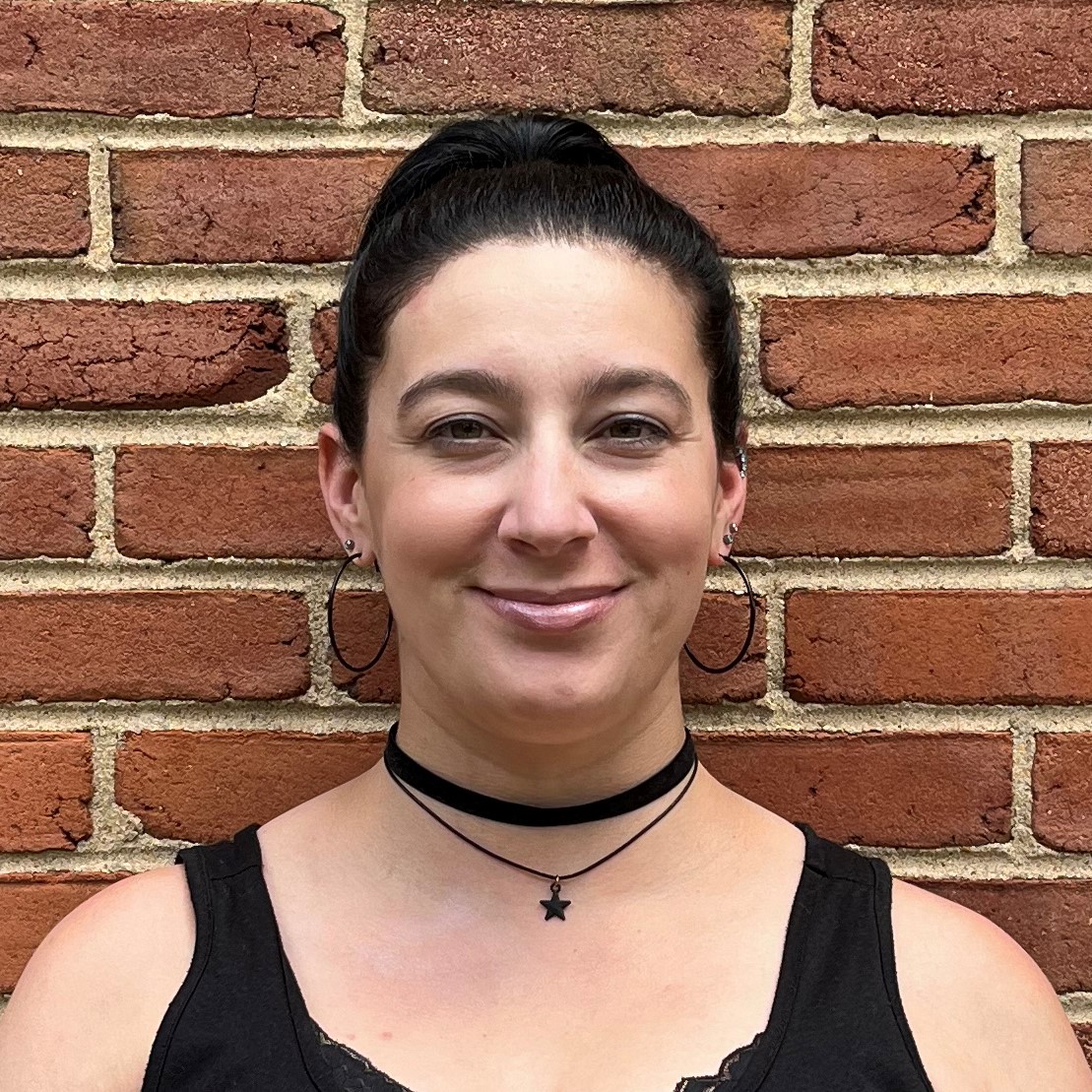 Tr. Robin (Frizzle), Middle
Bio
I am very excited to be joining the team at Haddonfield Friends this year to teach 5th and 6th grade math! I have been teaching for many years in various environments. For the last 9 years, I taught 5th grade (all subjects) in Philadelphia. Previously, I have also taught kindergarten, 8th grade ELA, Pre-Kindergarten, student taught first grade, substituted for grades K-6, and have experience with children of many different ages and backgrounds.  I take pride in nurturing and guiding my students to develop a love for learning that enhances their ability to become contributing citizens in their community. It is my goal to build positive relationships with my students and to use my experience to make math engaging and meaningful.
I am originally from Bucks County, PA, and I've lived in New Jersey for 7 years now. In my spare time, I love to spend time with my young son, Jack, my husband, and our 2 cats. Additionally, I love to read, do crossword puzzles, and crafts.
Teaching Experience
5th grade teacher- West Oak Lane Charter School
Kindergarten Teacher- Family Support Services
8th grade ELA (long term sub)- Bensalem Township School District
K-6 daily substitute- Neshaminy School District
Pre-Kindergarten Teacher- Goddard School
Assistant Director- Lower Southampton Township Summer Camp
Additional Skills & Experience
Tutoring- all subjects, 4th-6th grade
Grade Team Leader at previous school
Craft Club Facilitator
Certified in Elementary K-6, English 7-12, and Reading Specialist K-12
Education
University of Pittsburgh- B.A. English Literature
West Chester University- M.EQ.- Elementary Education
West Chester University- Master's in Literacy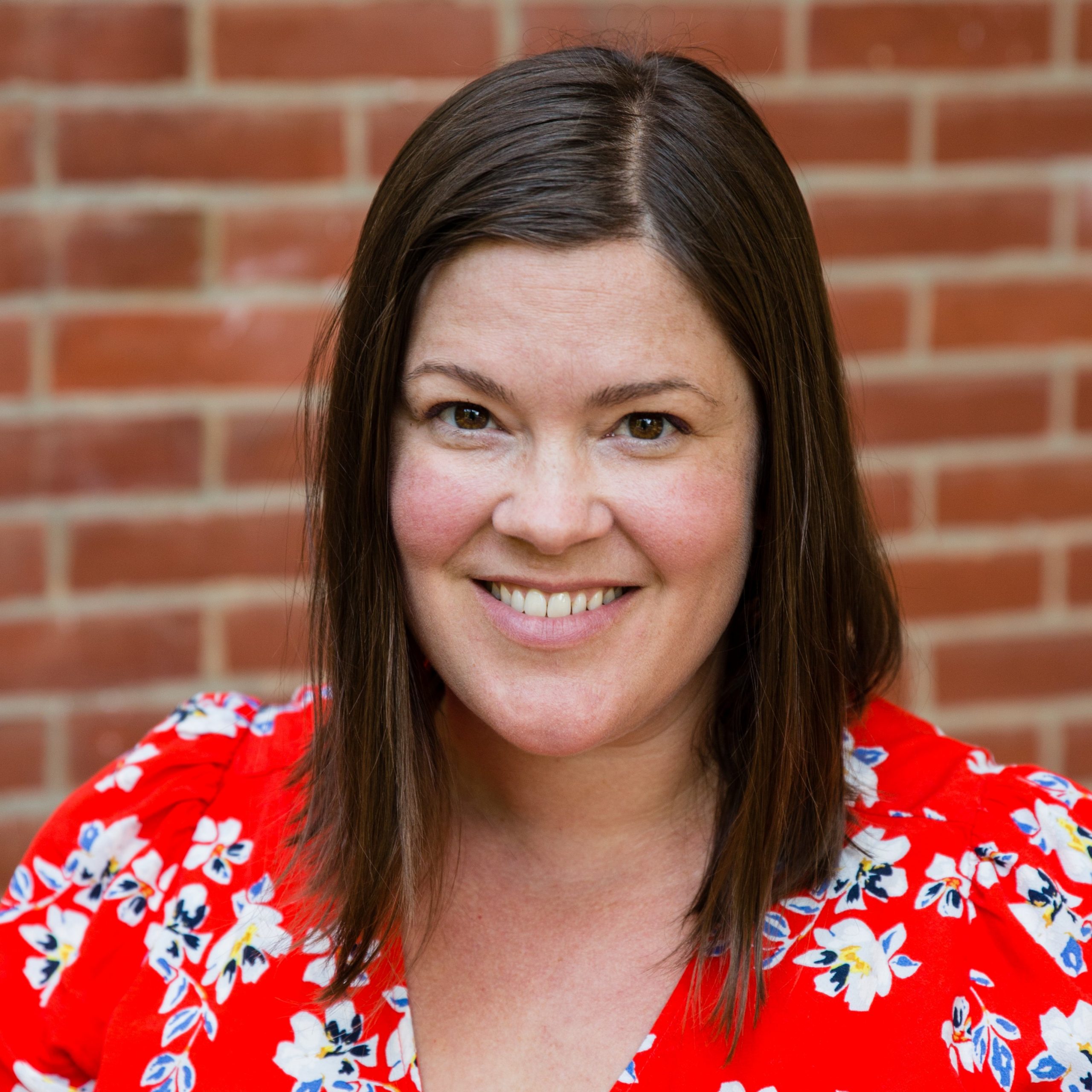 Tr. Nicole (Haver), Associate Head
Bio
After graduating college, I completed my student teaching in Melbourne, Australia as a part of my Masters' coursework. I enjoyed the experience so much, I decided to teach abroad for several years, living in both China and Singapore. I learned new languages, new sports and traveled extensively, developing a better understanding of other cultures and the world around me, while making new friends in the process. I now consider many places "home". After several years abroad, I returned to the States to go back to school. Since moving back, I've lived in NYC and CT, and recently returned to NJ, where I grew up, to be closer to family.
In my spare time, I love to read, explore new places and spend time with family, including my son, who keeps me busy.
Teaching Experience
Whitby School, Greenwich, CT: Grades 5-7 English
Say Yes to Education, NYC: Small group instructor, Grades 4 and 5
Canadian International School in Singapore: Elementary teacher, Grade 3
American International School of Guangzhou, China: Elementary teacher, Grades 3 and 4
Additional Skills & Experience
International Baccalaureate Middle Years Program Coordinator
International Baccalaureate Educator Network Site Visitor
International Baccalaureate Middle Years Program Senior Reviewer for Building Quality Curriculum
Curriculum and Grade level team leader
International Student Advisor for graduate programs, Kaplan International
Education
Teachers College, Columbia University: Ed.M. International Educational Development, Educational Policy focus
George Mason University: M.Ed. Curriculum and Instruction
James Madison University: B.S. Communication Sciences and Disorders